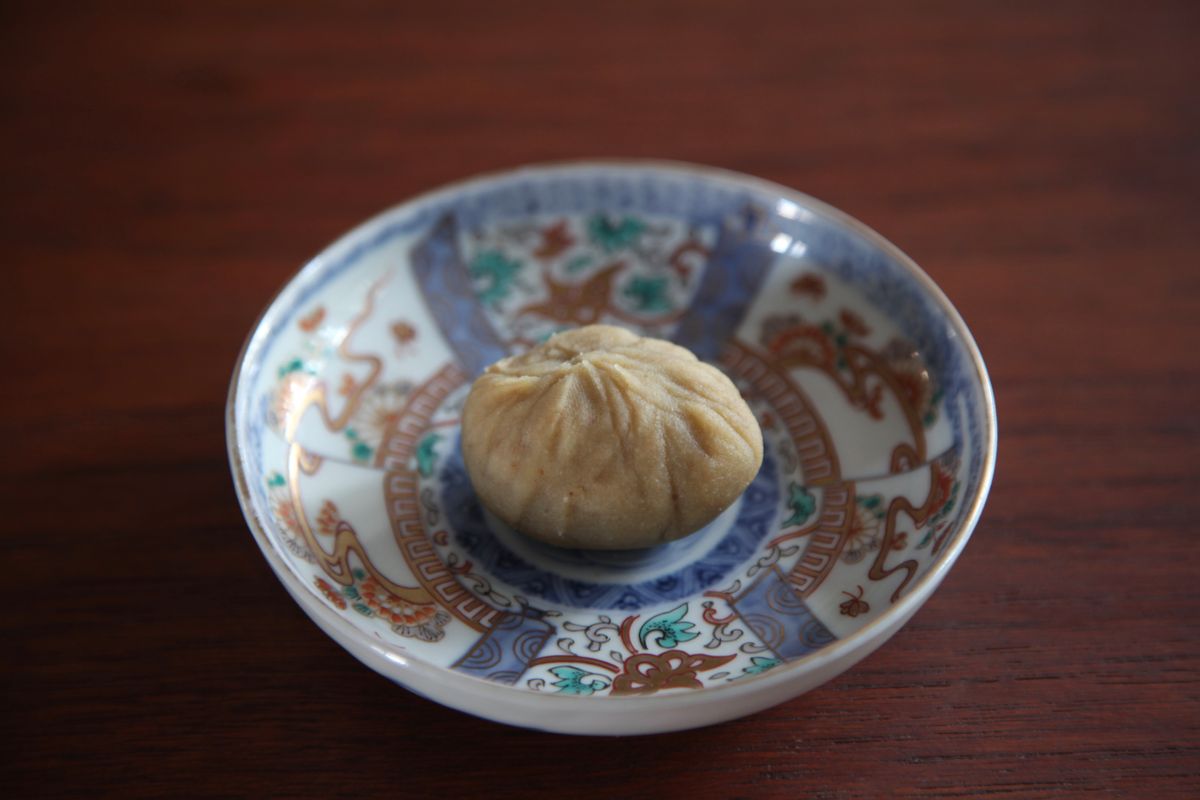 Kuri Kinton (Mashed Sweet Chestnut)
Kuri Kinton is a kind of Japanese confectionery.
It goes well with matcha!
Ingredients:
Chestnuts /20 pieces
Sugar /40 % of the weight of sieved chestnuts
Tools:
Sauce Pan
Bowl
Sieve
Wooden Spatula (or Spoon)
Cheese Cloth (or Cooking Cloth)
***
1. Dunk the chestnuts in hot water for 1 hour.
2. Peel the shell and skin with a knife.
3. Steam the chestnuts for 40 min.
4. Sieve the steamed chestnuts into a sauce pan.
5. Add sugar and stir with wooden spatula on low heat. Stir well to reduce the liquid.
6. Put the 20g of mashed chestnut on the wet cloth, wrap and shape it like a chestnut.