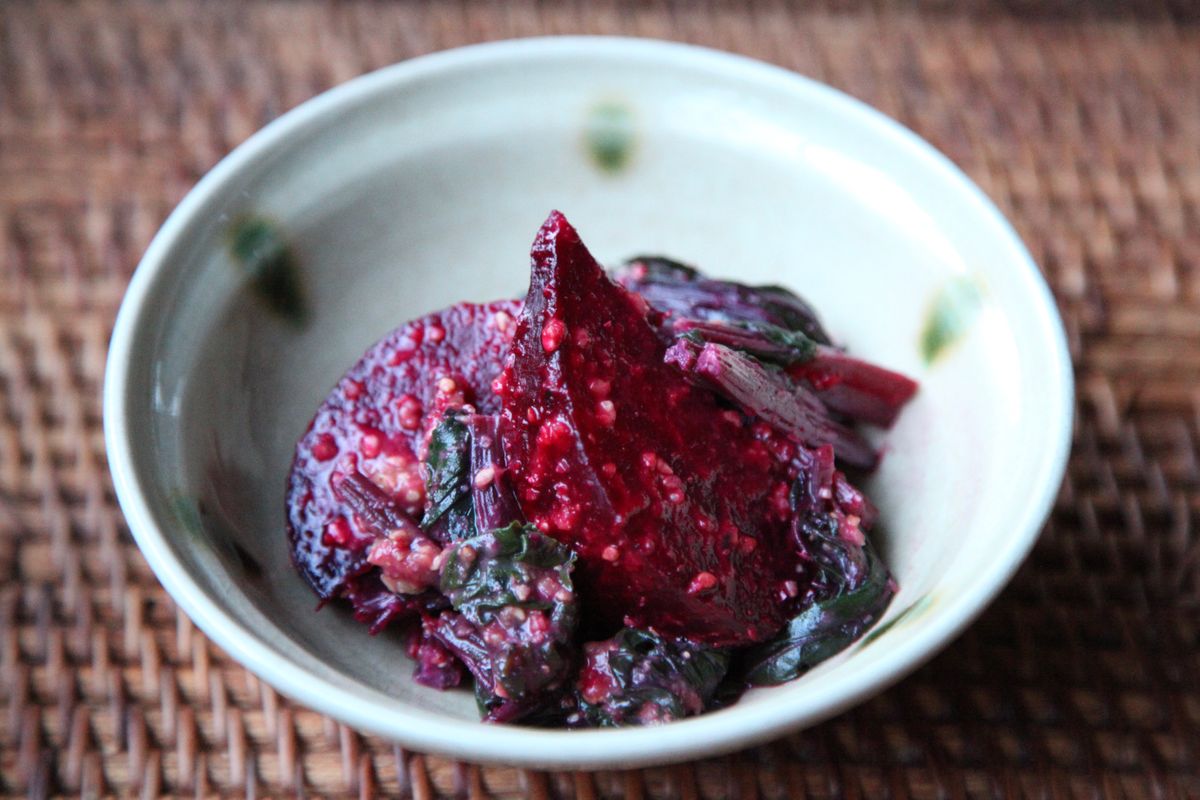 Beet with White Miso and Sesame
3 Beet with leaves
3 tbsps White Miso
2 tbsps Sesame (roasted)
2tsps Sugar
1tsp Soy Sauce
1. Rinse the beet well in water.
2. Cut the greens off of the beets root.
3. Heat the oven to 400 degrees.
4. In a large pan, place washed beets and coat with salt. Cover the pan with aluminum foil.
5. Bake until tender, approximately one hour. Let them cool down and then peel and cut them into 8 wedges.
6. Bring a large pot of salted water to a boil over medium-high heat.
7. Place the beet greens into the pot.
8. Cook for 2-3 min until tender.
9. Drain well and put the greens in the cold water.
10. Keeping all the greens in one direction, squeeze with hands to remove excess water.
11. Cut the greens into 1.5 inch blocks.
12. Grind the sesame with suribachi (Japanese grinding bowl). If you don't have a suribachi, use food processor or knife)
9. Add white miso, sugar and soy sauce into the suribachi bowl and mix well.
10. Place the beet root and greens into suribachi, mix together.