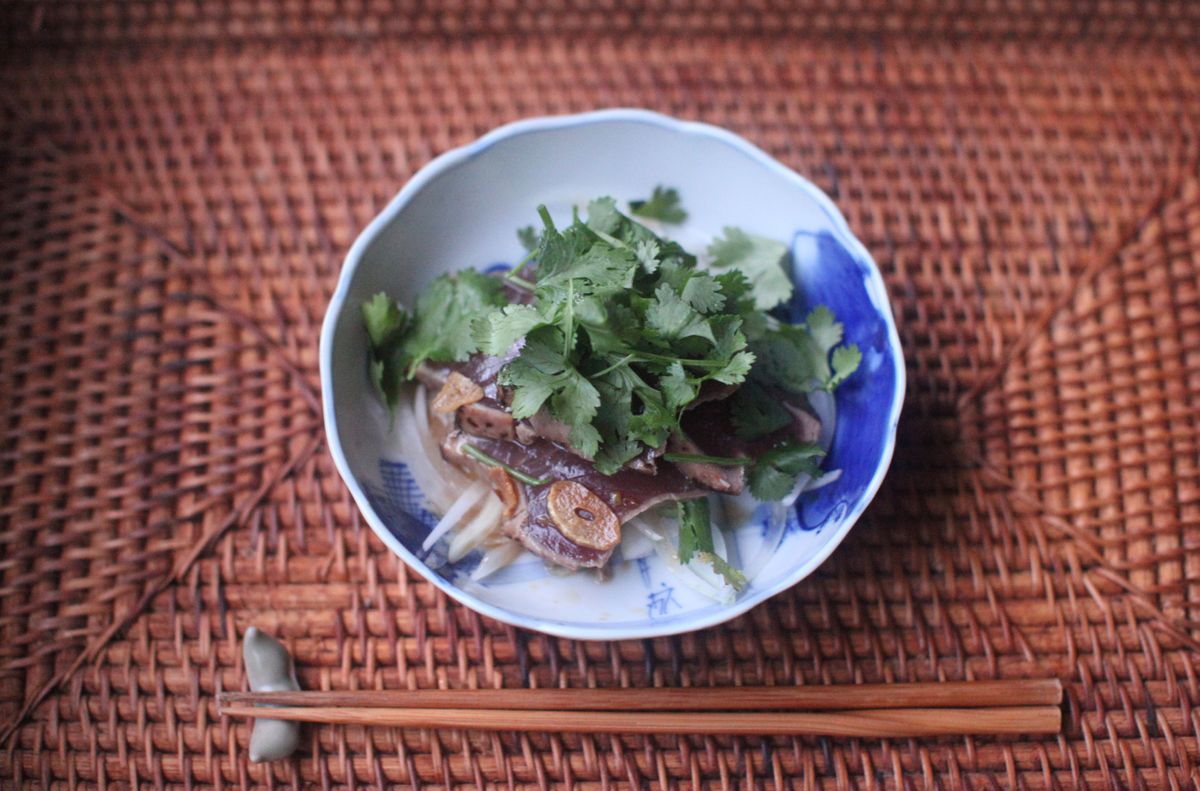 Bonito Sashimi with Fish Sauce
Ingredients: Serves 5
1 stick Bonito Sashimi
1/2 Onion
5 cloves Garlic
1 cup Cilantro
2 Tbsps Fish Sauce
1 Tbsp Sesame Oil
1 Tbsp Lime Juice
2 tsps Sugar
1. Slice the onion into the thinnest possible slices.
2. Fill a small bowl with cold water and put the sliced onions into the water and let stand for about 10 minutes while you prepare the remaining ingredients.
3. Slice the garlic into thin slices. Heat sesame oil in a pan and fry the sliced garlic. After reduce the heat, add fish sauce, lime juice and sugar.
4. Roughly chop the cilantro.
5. Slice the bonito sashimi into 1/2 inch thickness.
6. Place the bonito sashimi on the dish and put the onion and cilantro on it.
7. Pour the dressing over the bonito.