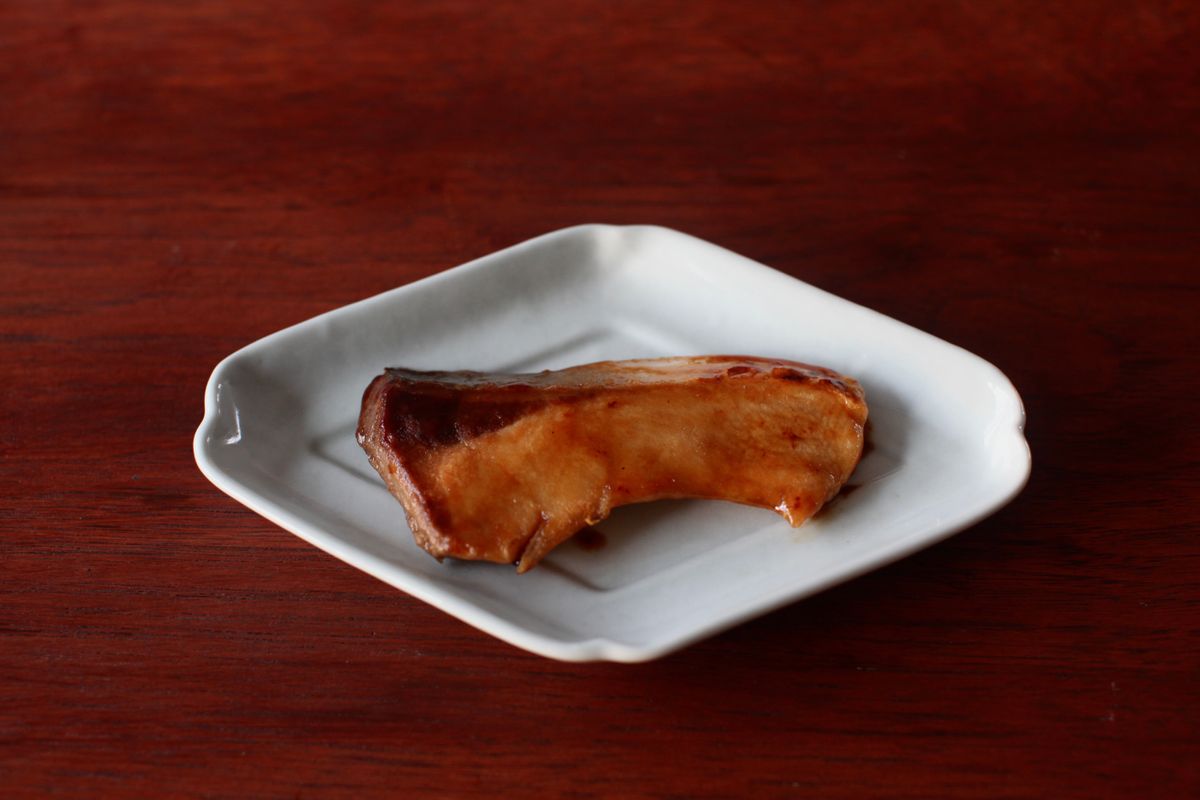 Buri no Teriyaki (Yellowtail Teriyaki)
Ingredients (serves 4) :
4 pieces Yellowtail (Buri)
1/4 cup Flour
4 Tbsps Sake (Rice Wine)
4 Tbsps Mirin
4 Tbsps Soy Sauce
2 Tbsps Sugar
1 Tbsp Vegetable Oil
〜
1. Mix sugar, soy sauce, sake and mirin in a small bowl and set aside.
2. Wipe the yellowtail with paper towel and coat with the flour.
3. Heat the vegetable oil in a frying pan and sauté both side of the fish until nice golden color.
4. Pour the seasonings mixture in the pan.
5. Simmer on low heat for 5 minutes until the sauce has thickened.