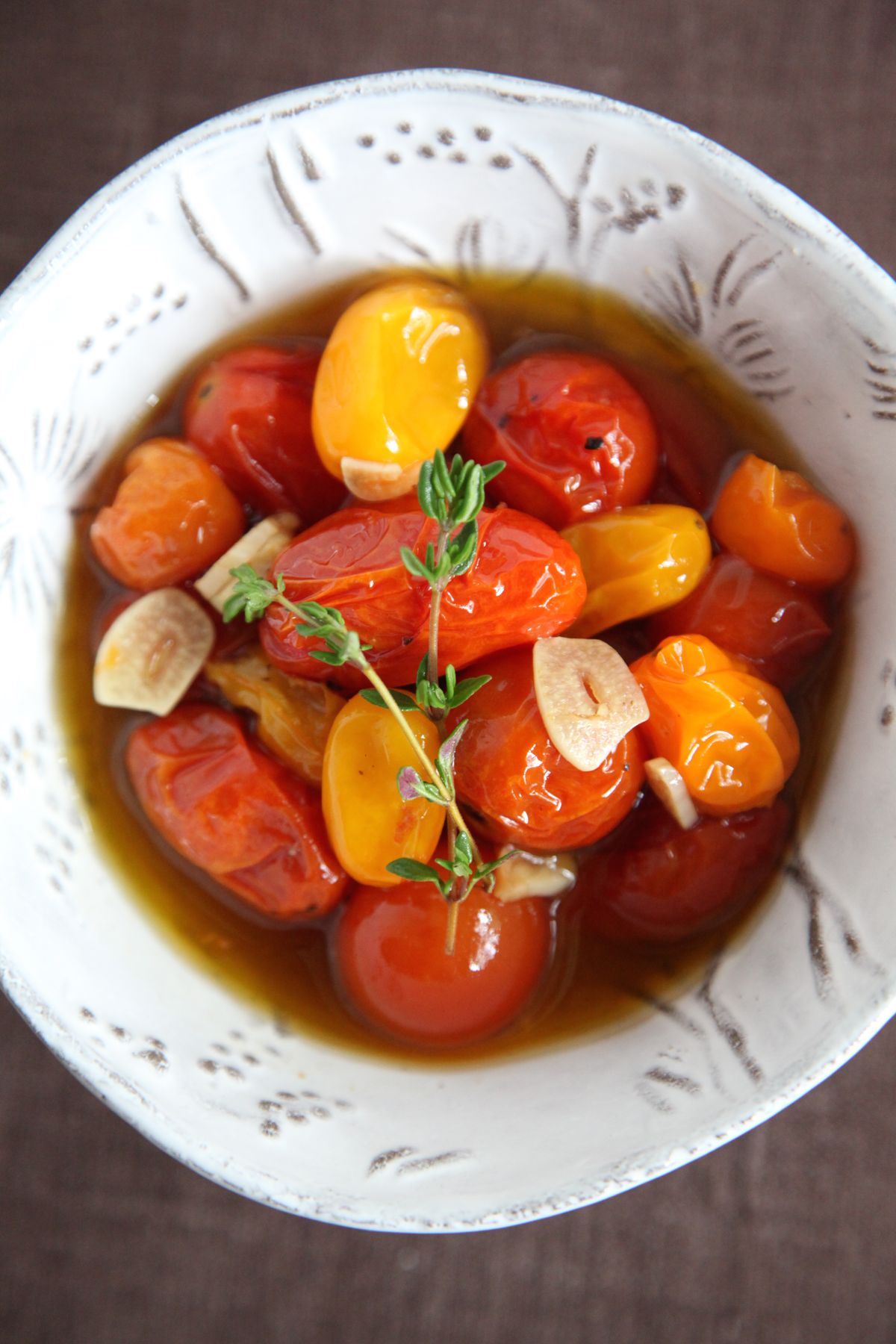 Cherry Tomato Confit
Ingredients :
1 pint cherry tomato
2-3 tbs olive oil
2 cloves of garlic
1 spring of thyme
S&P
〜
1, Pre-heat oven to 300F/150C.
2, Add the tomatoes to a baking pan,
3, Pour the olive oil. Add the sliced garlic, S&P and thyme.
4, Cook for about 30min.
〜〜
トマトのコンフィ
ミニトマト 550グラム
オリーブオイル 大さじ2〜3
にんにく 2かけ
タイム 1枝
塩胡椒 適量
〜
1、オーブンを150度に温めておく。
2、天板にトマトを敷きつめる。
3、2にオリーブオイルをかけ、スライスしたにんにくとタイム、塩胡椒をかける。
4、オーブンでおよそ30分焼く。
⭐︎パスタやチキン、白身魚と合わせるのもおすすめです。