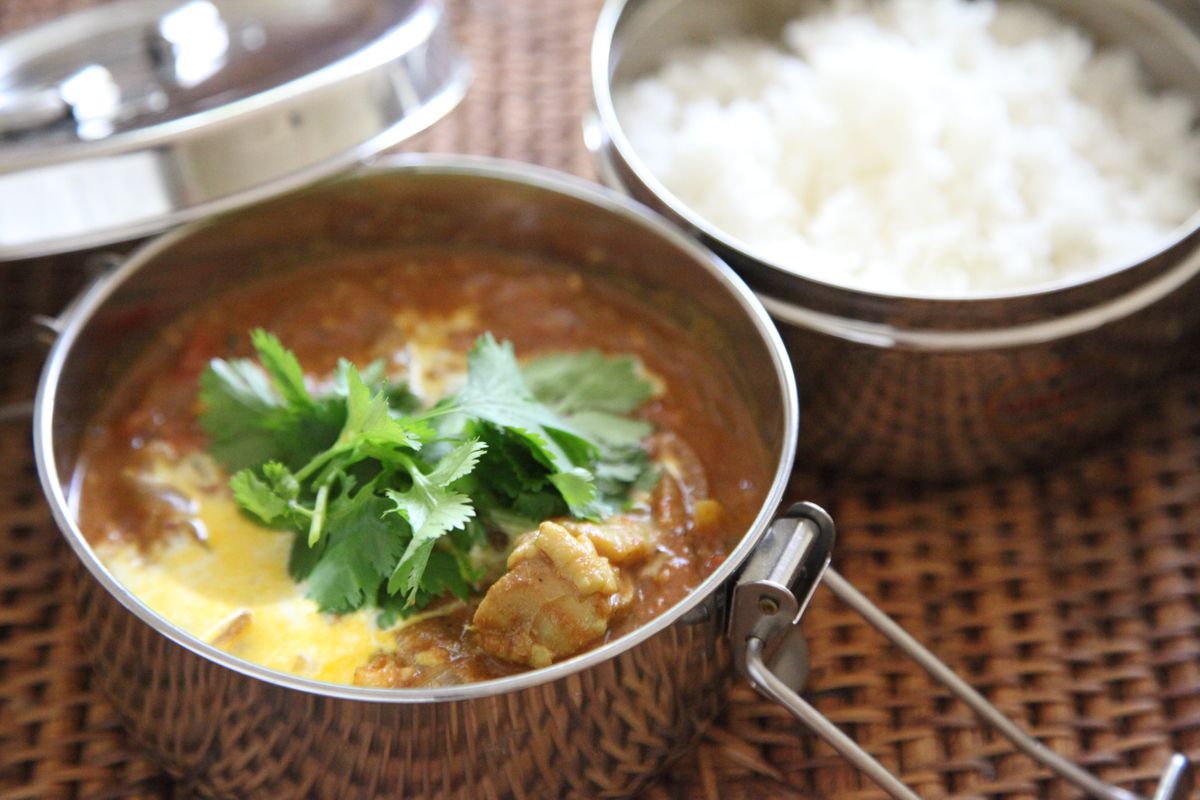 Chicken Masala
Ingredients:
Marinate:
3 peaces chicken thighs with skin, washed and cut into medium sized pieces
1/2 cup yogurt
1 tsp red chilli powder
1/2 tsp turmeric powder
1 tsp garam masala
6 cardamon pods,crushed
salt to taste
paste:
6-7 cashewnuts
4-5 tbsps coconut milk
Rest of the ingredients:
4 tbsps ghee
2 onions finely chopped
1 (14.5oz) canned tomato
1 tsp ginger-garlic paste
1tsp cinnamon
4 cloves1 tsp coriander powder
1/2 tsp black pepper powder
1/2 tsp tsp cumin powder
heavy cream (option)
coriander leaves for garnish
1 Marinate chicken pieces in chilli, turmeric, garam masala, cardamon, yogurt and salt.Cover and chill 6 hours.
2 While the chicken pieces are marinating, make a paste of cashewnuts and milk. Keep aside.
3 Heat 2 tbs ghee in a pot. Add the onions and saute. Add ginger-garlic paste and saute for 5minutes on medium heat.
4 Add cinnamon, cloves,coriander, cumin, pepper and combine well and fry for another minute.
5 Add the canned tomato and cook for 5minutes. Turn off heat. Cool and grind the cooked masala. Keep aside this masala paste.
6 Heat 2 tbsp ghee in a pot and add the marinated chicken and cook on high flame for 4-5 minutes, reduce heat and cook covered for another 4-5 minutes.
7 Add the ground masala paste, cashew nut paste, salt and combine well. Cook until sauce thickens, 30minutes
8 Add heavy cream and garnish with fresh coriander leaves.