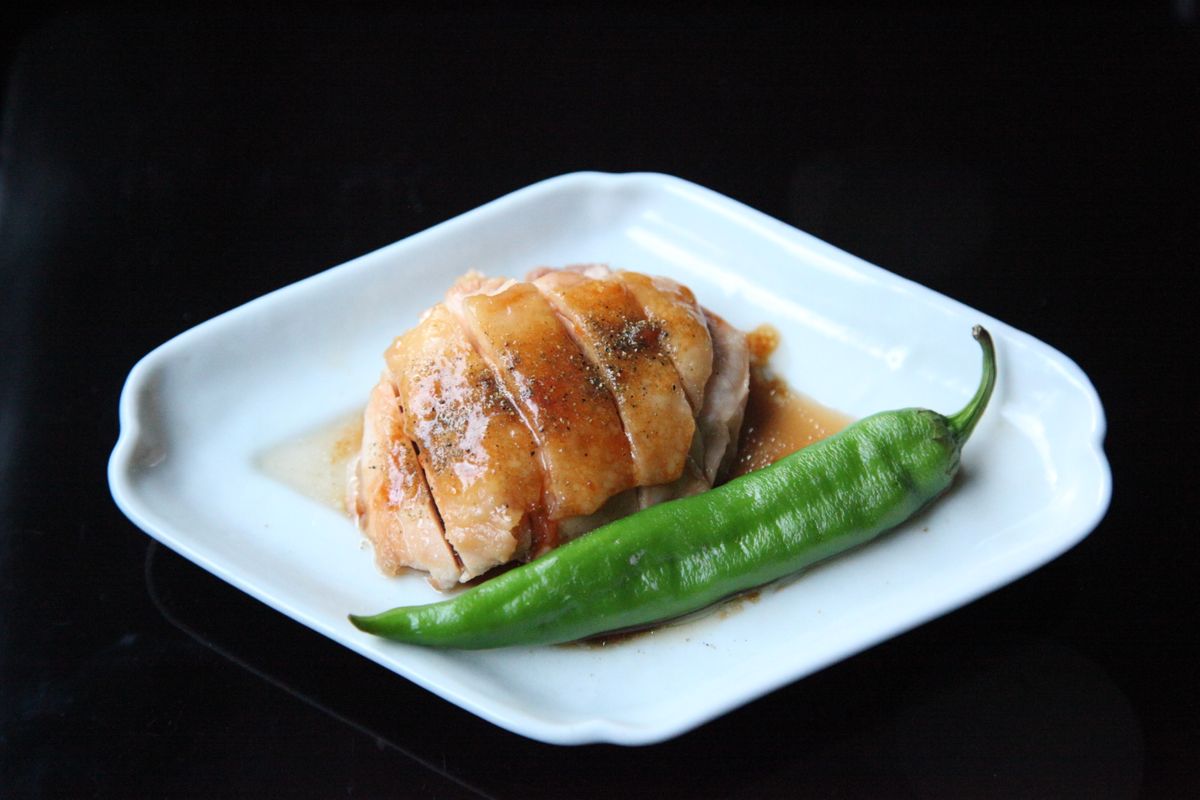 Chicken Teriyaki with Sansho
Ingredients (Serves4)
5 pieces Chicken Thighs
3 Tbsps Sake
3 Tbsps Soy Sauce
3 Tbsps Mirin
1 Tbsp Sugar
2 Tbsps Vegetable Oil
Sansho Powder
1, In a large bowl, combine sake, soy sauce, mirin and sugar in a bowl and mix well.
2, Add chicken to the bowl and marinate the chicken in the teriyaki sauce for 30 minutes in the refrigerator.
3, In a large skillet, heat vegetable oil over medium-high heat. Place the chicken skin side down into the skillet, cook for about 3min until the skin is browned.
4. Flip the chicken over and cook the other side for about 3 min.
5, Pour the marinade over the chicken, simmer for about 1-2min until the sauce has a thick texture.
6, Sprinkle some sansho powder when serving.