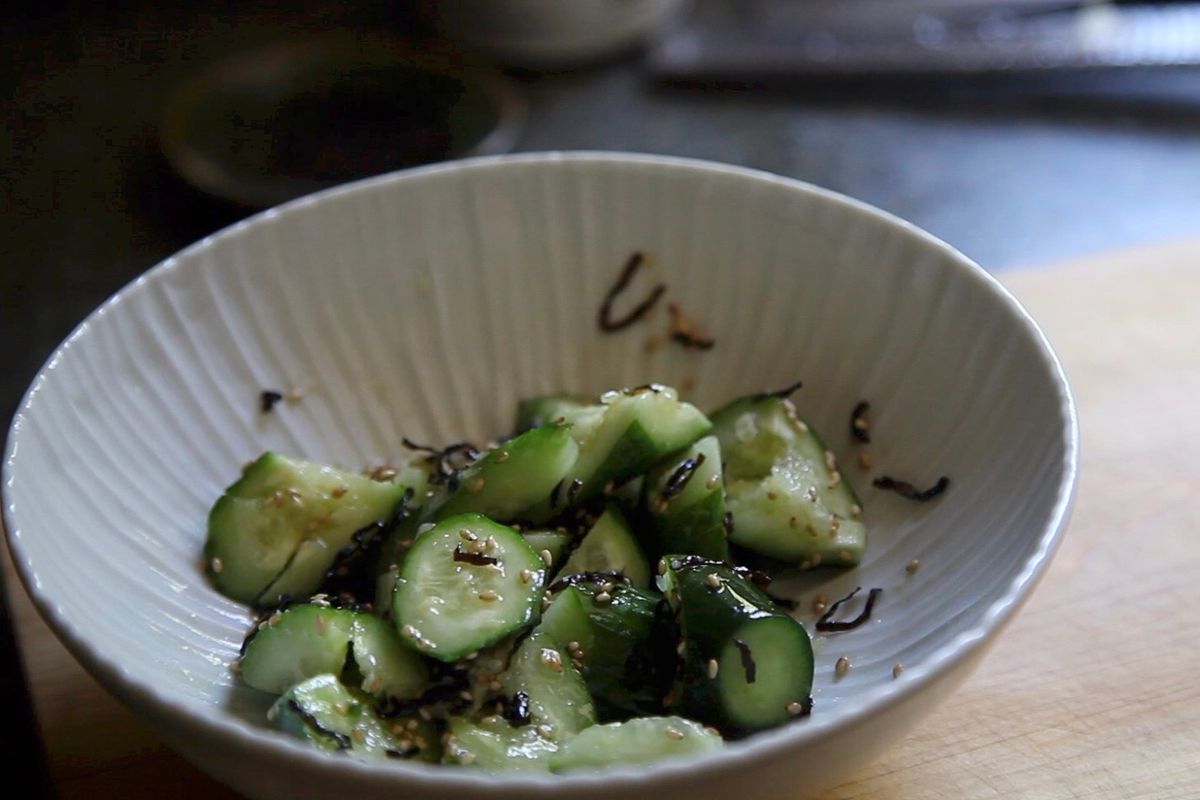 Cucumber and Salted Kombu Salad
Ingredients:
1 Cucumber
1/2 tsp Salt
1 clove Garlic (Grated)
1/2 Tbsp Salted Kombu
1 tsp Sesame
1/2 Tbsp Sesame Oil
1 pinch Salt
〜
1. Place the cucumber on the cutting board and sprinkle salt on it. Roll the cucumber with hands. Wash the cucumber with running water.
2. Beat the surface of cucumber with wooden stick. Cut the cucumber into bite-size pieces (Rangiri Cut).
3. Place the cucumber in a bowl and add the garlic, salted kombu, sesame, sesame oil and a pinch of salt and mix well.