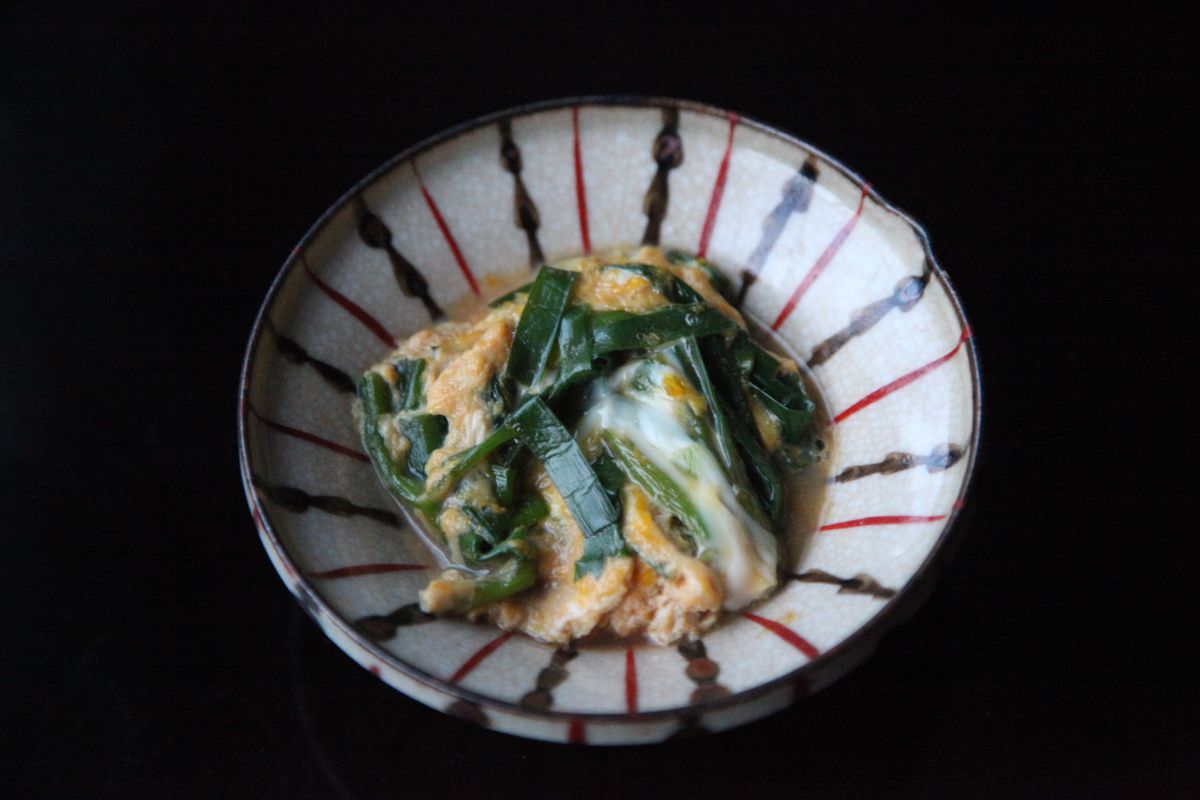 Dashi Scrambled Egg with Garlic Chive
Ingredients (serves 4)
4 Eggs
5oz Garlic Chive
1/4 cup Daishi
1 1/2 Tbsp Soy Sauce
1 Tbsp Mirin
1. Wash the garlic chives and cut them into 1"lengths.
2. Pour dashi, soy sauce and mirin into the pan over medium heat and bring to boil.
3. Add the garlic chive and cook for about 2 min.
4. Beat the eggs in a small bowl and pour them into the pan.
5. Turn down the heat and cover the lid. Cook for 1-2min.