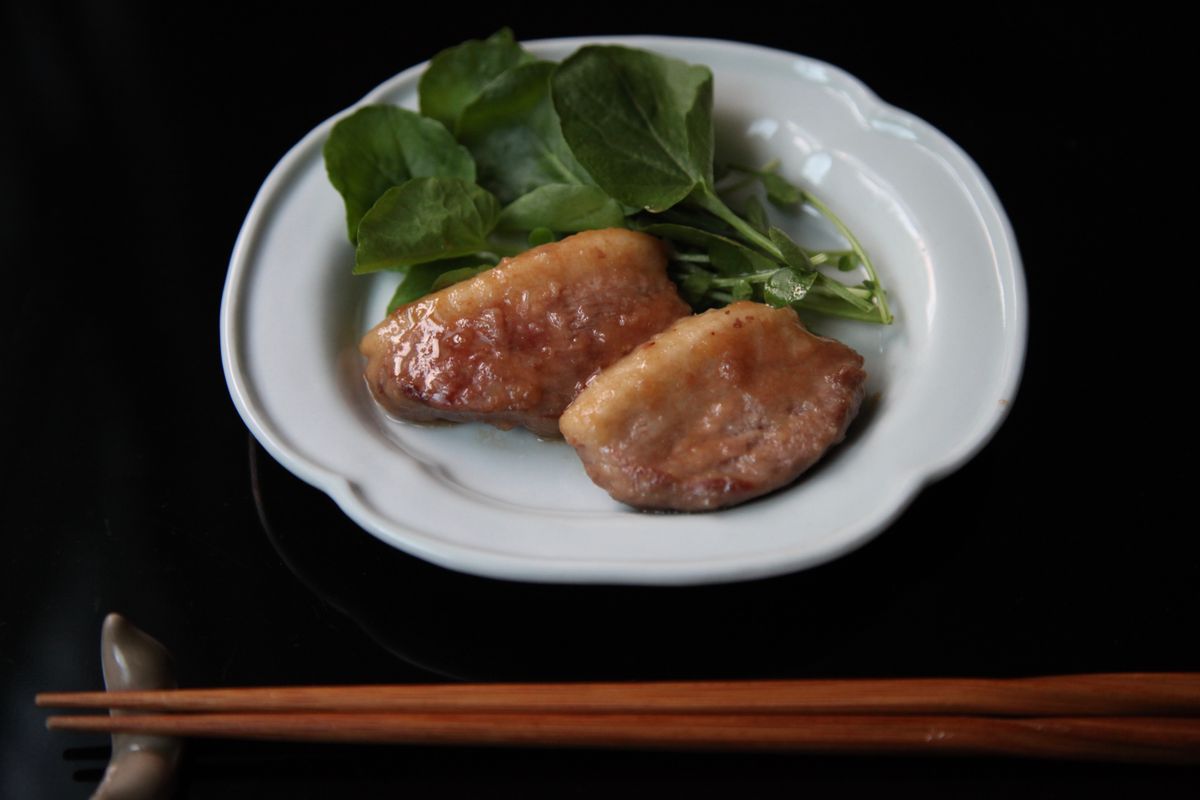 Duck Kuwayaki (Pan Fried Duck)
Ingredients
2 Duck Breasts
1/3 cup Sake (Rice Wine)
1/3 cup Mirin
1 Tbsp Soy Sauce
1/4 cup Flour
1 Tbsp Vegetable Oil
1. Cut the duck into 1cm thin slices.
2. Coat the duck slices with flour.
3. In a small bowl, combine sake, mirin and soy sauce and mix well.
4. Heat vegetable oil in a pan and sautée the duck.
4. Pour the liquid ingredients over the duck, simmer for about 1-2min until the sauce has a thick texture.