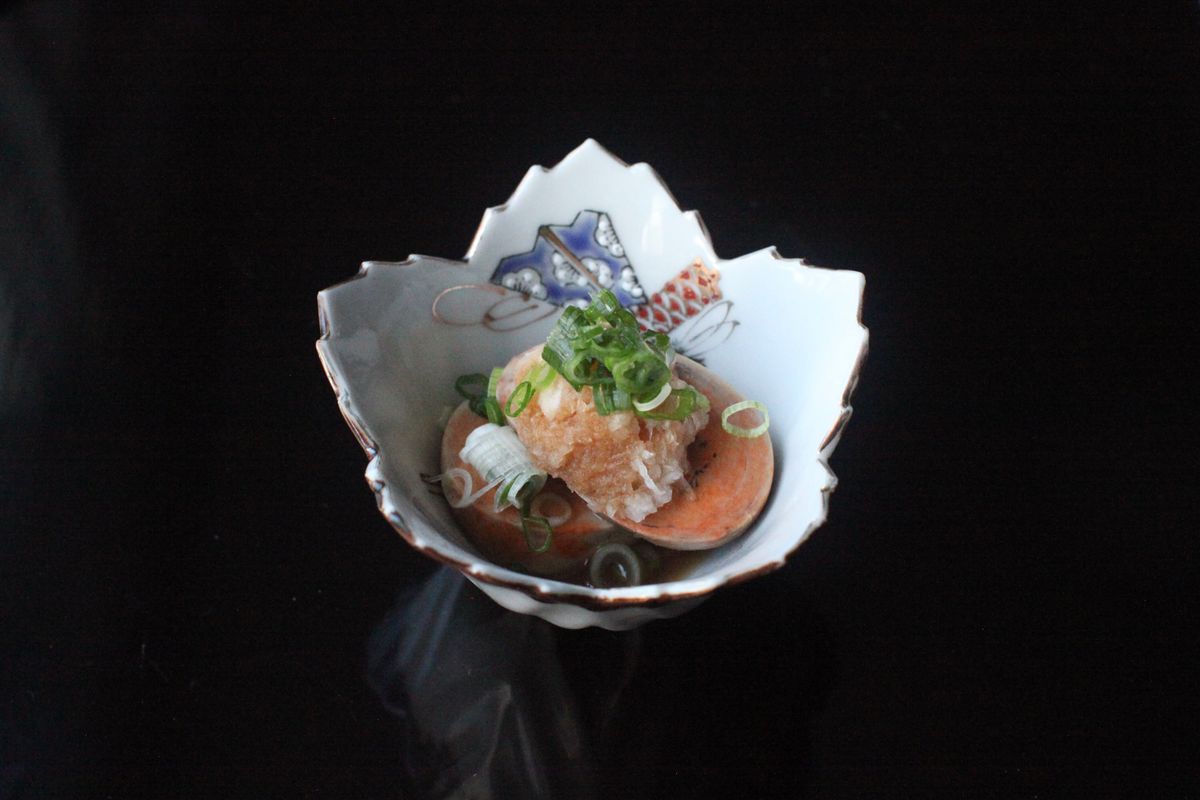 Foie Gras of the Sea "Ankimo"
Ingredients:
1/2 lb Ankimo (Monkfish Liver)
2 Tbsps Salt
2 Tbsps Sake (Rice Wine)
1/4 lb Daikon Radish
2 stems Scallion (thinly sliced)
1/2 cup Ponzu
1. Remove the veins from the monkfish liver, rinse under running water, drain.
2. Place the liver in a container, add the sake and sea salt, cover and marinate for 2-30min in the fridge.
3. Pat the liver dry and place it on the sheets of aluminum foil (12inch x 12inch). Roll it tight to make a cylindrical shape.
4. Place the wrapped liver into the steamer and steam over high heat for 20 min.
5. Remove from the heat and leave it to cool. Place it into the fridge until completely chilled.
6. Open the foil and slice the liver into 1/2 inch thickness.
7. Place the liver on the plate and put the grated raw daikon radish and scallion on it.
8. Pour the ponzu over the liver.