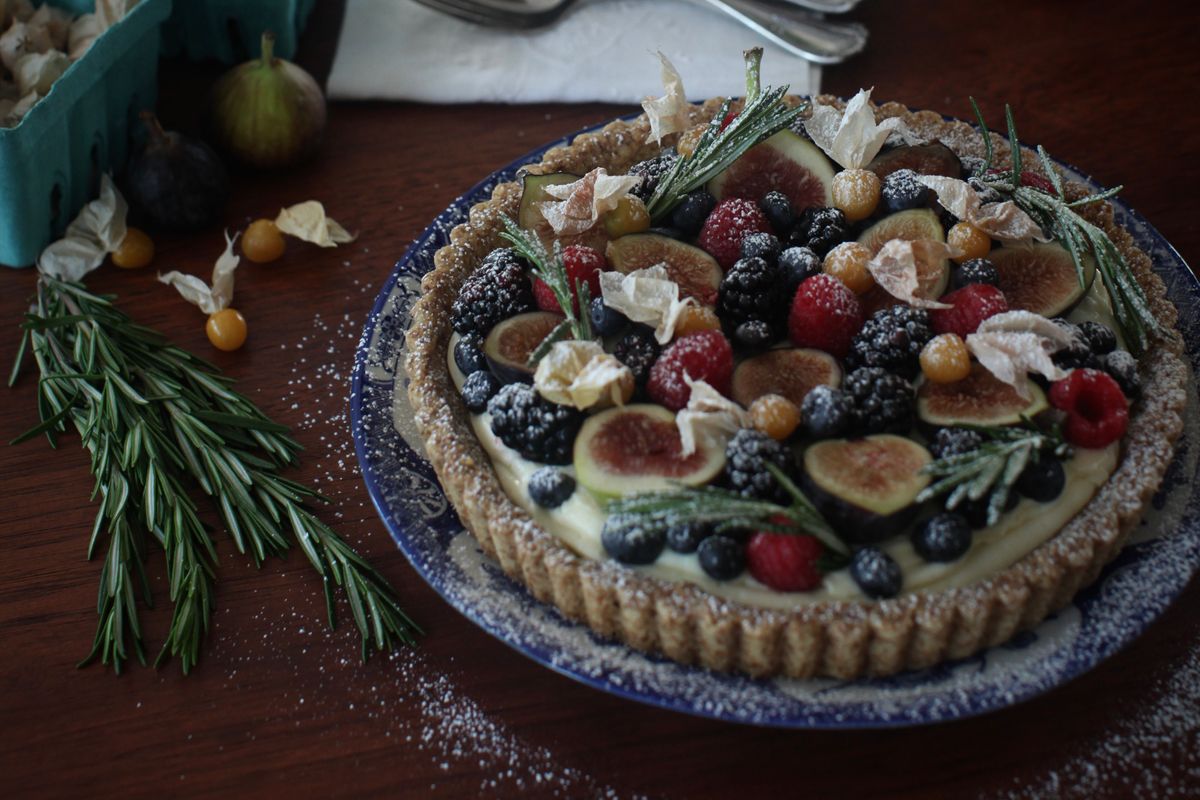 Fruits and Mascarpone Cheese Pie
ingredients (26cm pie dish) :
1 stick (113g / 4oz) Butter
1/4 cup Brown Sugar
1/2 teaspoon Salt
1cup Flour
1cup Pecan
1pk (227g / 8oz) Mascarpone Cheese
1pk (227g / 8oz) Cream Cheese
1/2 cup Powdered Sugar
1 teaspoon Vanila Extract
Fruits ( I used Fig, Cape Gooseberry, Raspberry, Blueberry, Blackberry)
〜
1, Preheat the oven to 450F degrees.
2, In a food processor, pulse the pecans until finely ground, then add in the flour, brown sugar and salt to the food processor and continue to process. Add the butter and blend until mixture comes together into a soft dough.
3, Wrap the dough in plastic and refrigerate for 1 hour.
4, Place the dough into a pie dish, and using your hands, press the mixture into the plate and up the sides to form a crust.
5, Bake in the oven for 10-15 minutes, until golden brown.
6, Take the pie crust out of the oven and set aside to cool.
7, In a large mixing bowl, combine the cream cheese,mascarpone cheese, powdered sugar and vanilla extract, beat until creamy.
8, Spread the mixture evenly onto pie crust.
9, Arrange the fruits over the pie.