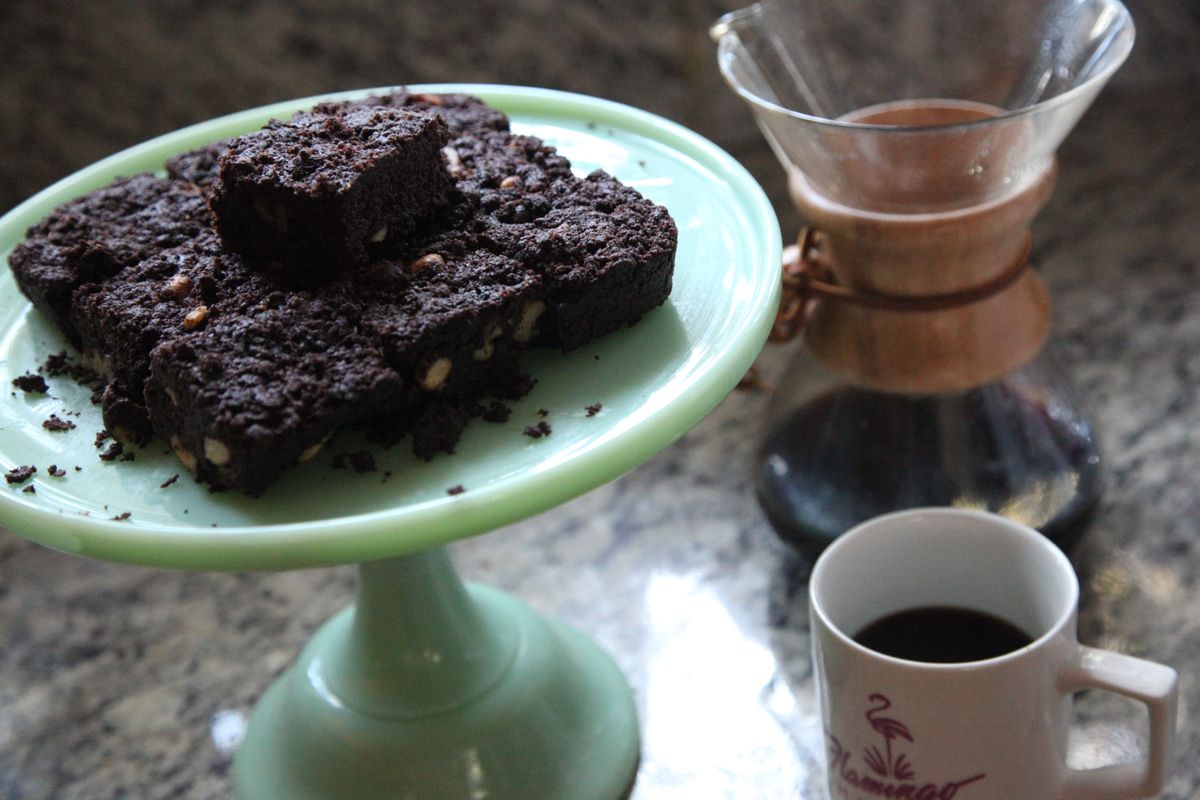 Gluten Free Chocolate Brownie
8×8inch square baking pan
8oz 99%Dark Chocolate
8oz Unsalted butter
1 1/2cup Beet sugar / Maple sugar
1/2 teaspoon Sea salt
1 tablespoon Vanilla extract
3 Eggs
1cup Gluten free flour
1cup Hazelnuts ( Roast and remove the skins.)
1. Preheat oven to 350ºF/180℃. Line the bottom and sides of baking pan with parchment paper.
2. In a sauce pan, melt the butter and the chocolate together as long as they are melting together.
3. Add sugar, salt, and vanilla.
4. Allow the mixture to cool.
5. Add in the beaten eggs.
6. Mix in the Gluten free flour and hazelnuts.
7. Pour in baking pan and bale 25-30 minutes.
8. Allow to cool on a wire rack.
9. Cut into 16 squares.