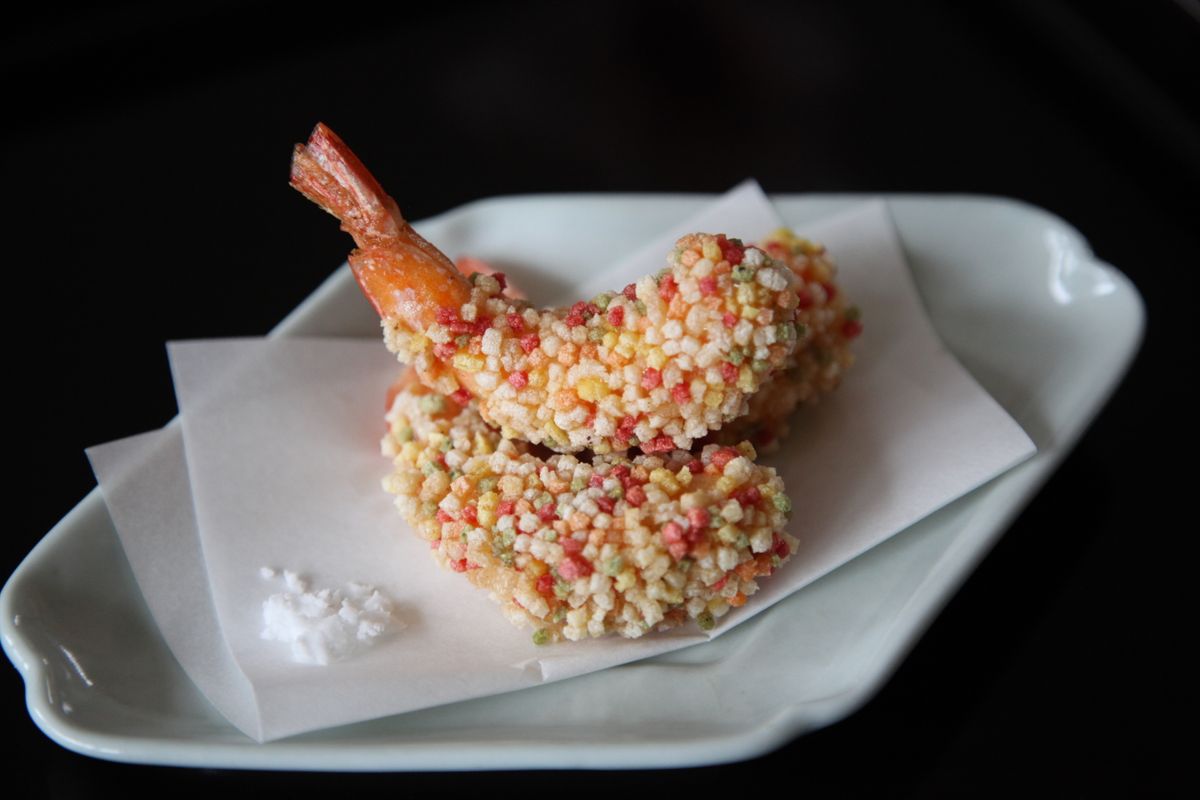 Japanese Arare Fried Shrimp
Ingredients:
10 Shrimp (Peel and Deveined)
1 egg
1/2 cup Flour
1/2 cup Bubu Arare
Vegetable Oil (for deep frying)
Salt
Powdered Salt
1. Rinse shrimp in salted water.
2. Coat with flour, then beaten egg, and Bubu Arare.
3. Heat deep frying oil to 350-375F and fry about 5 min.
4. Serve with powdered salt.