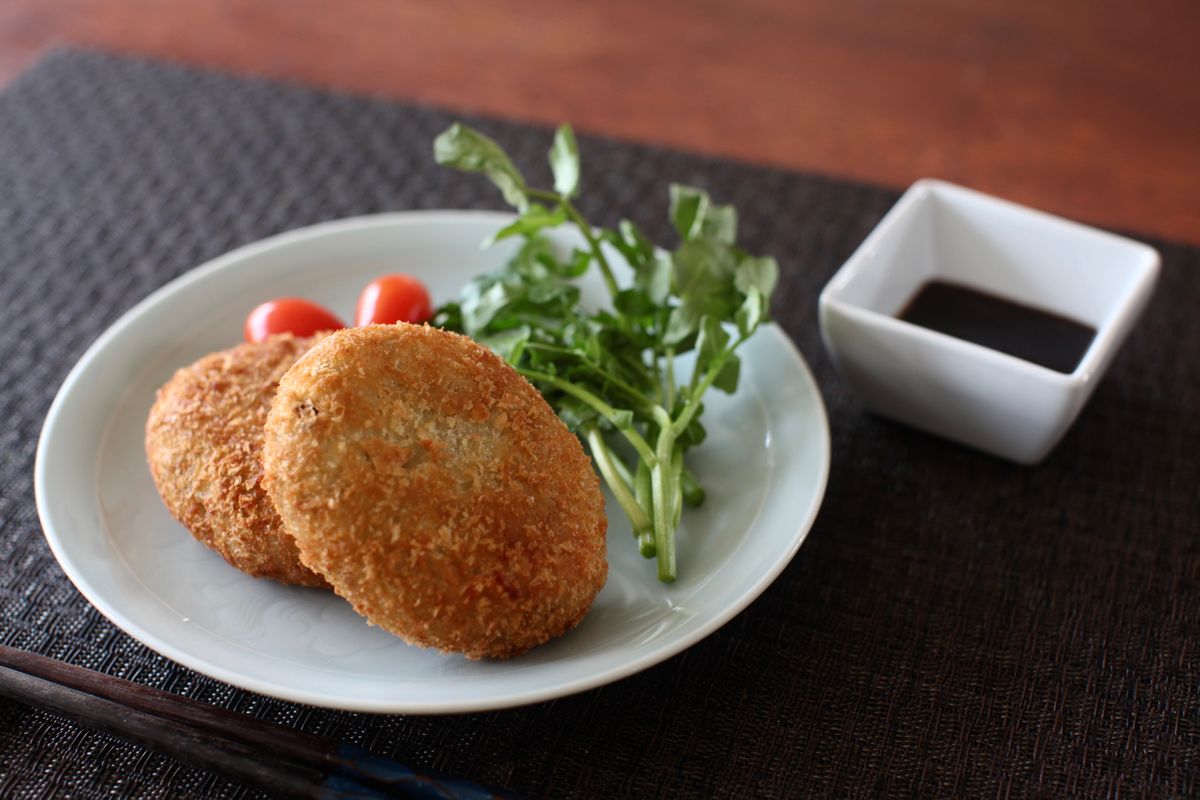 Japanese Potato Croquette
Ingredients (Serves 5) :
500g Potatoes (peeled and cut into 4-5 pieces)
1/2 Onion (minced)
250g Ground Beef
Salt & Pepper
1/2 cup Flour
2 Eggs
3-4cups Panko (Japanese bread crumbs)
Vegetable Oil (for deep frying)
Japanese Tonkatsu Sauce (optional)
〜
1,Put the potato in to the boiling water. Cook until a skewer goes through the potato.
2, Drain the water and mash the potato with masher.
3, Heat 1 tbsp of oil In a skillet and sauté the minced onion and ground beef.
4, Add s&p to 3.
5, Put 4 in the mashed potato and mix well together.
6, Make 10 oval shaped patties with hands.
7, Coat with flour, then beaten eggs, and Panko.
8, Heat deep frying oil to 350-375F and fry until golden brown. Be careful not to burst the croquette.