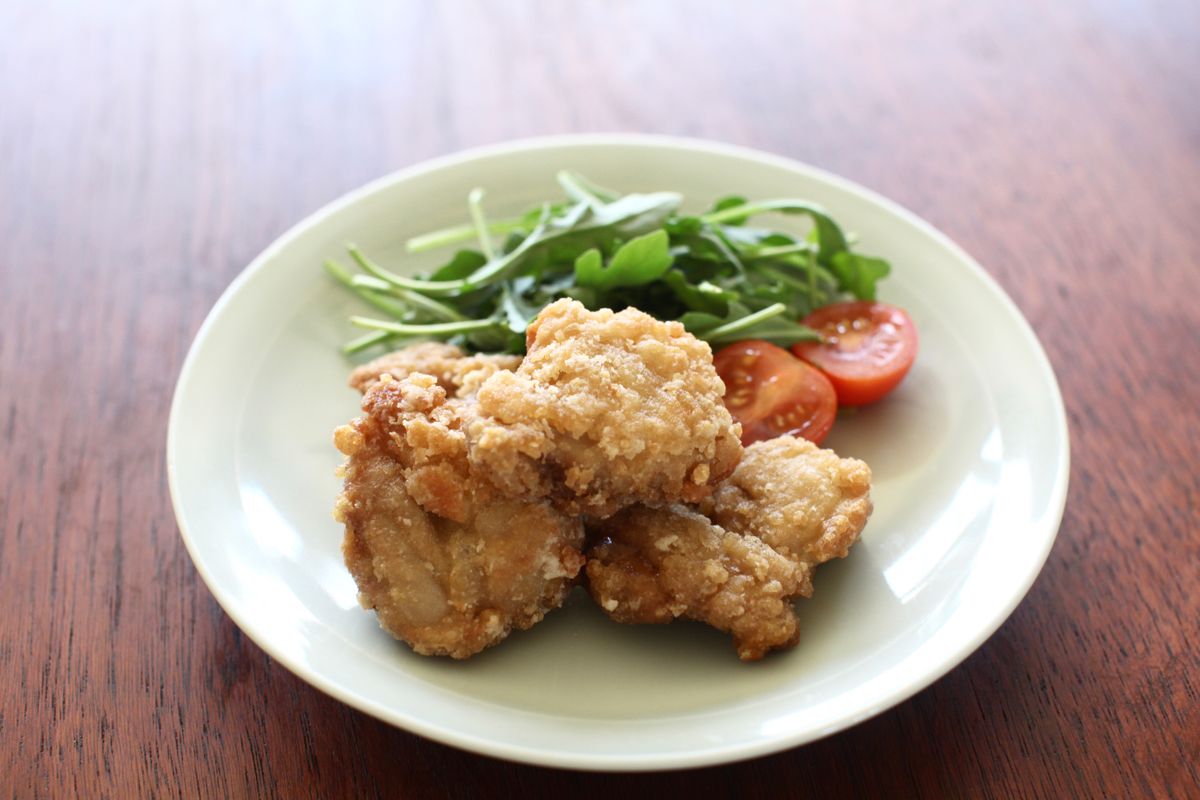 Karaage (Japanese Fried Chicken)
Ingredients (Serves 4):
500g Boneless Skin-on Chicken Thighs
1/2 tbsp Ginger (Grated)
1/2 tbsp Garlic (Grated)
1 egg (Beaten)
1tbsp Sake (Japanese Rice Wine)
2 tbsps Soy Sauce
1/2 cup Potato Starch
Vegetable Oil ( For Deep Frying)
1. Cut the chicken thighs into 1.5 inch pieces. Pierce with a fork to tenderize the chicken.
2. Put the chicken into a large bowl and add ginger, garlic, sake, soy sauce and beaten egg. Cover and marinate in refrigerator at least for 3 hours.
3. Coat the chicken with potato starch.
4. Heat deep frying oil to 350-375F and fry until nice golden color.