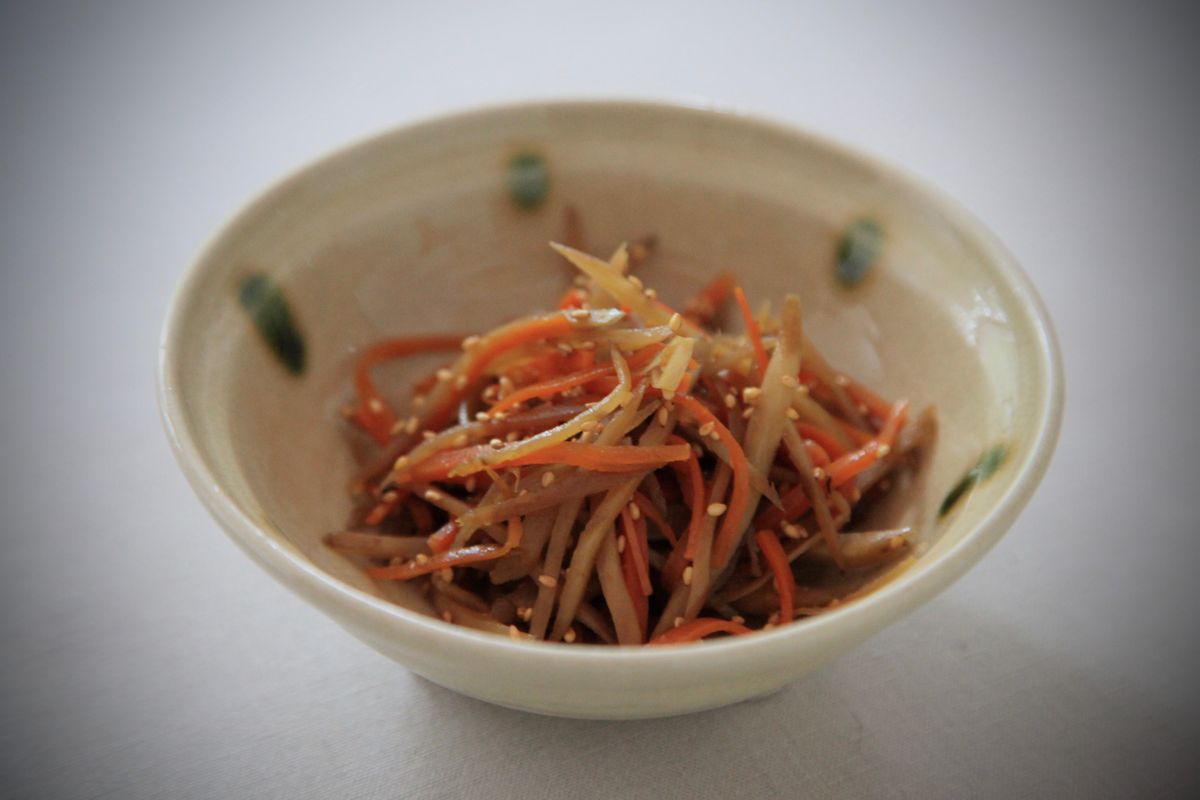 Kinpira Gobo 'Braised Burdock Root'
Ingredients:
1 Burdock Root
1/2 Carrot
1 tbsp Sesame Oil
2 tbsp Sake
2 tbsp Soy Sauce
2 tbsp Sugar
1 tbsp Mirin
1 tbsp Sesame (roasted in the pan)
〜
1. Wash the burdock with tawashi (japanese brush. If you don't have tawashi, hard brush is OK) and cut into 2-inch-long thinly stripes.
2. Peel the carrot and cut into 2-inch-long thin stripes.
3. Heat sesame oil in a pot and sauté the burdocks and carrots.
4. Add the sake, sugar, soy sauce, and mirin.
5, Place the lid and simmer until the liquid is almost gone.
6. Sprinkle on the roasted sesame before serving.