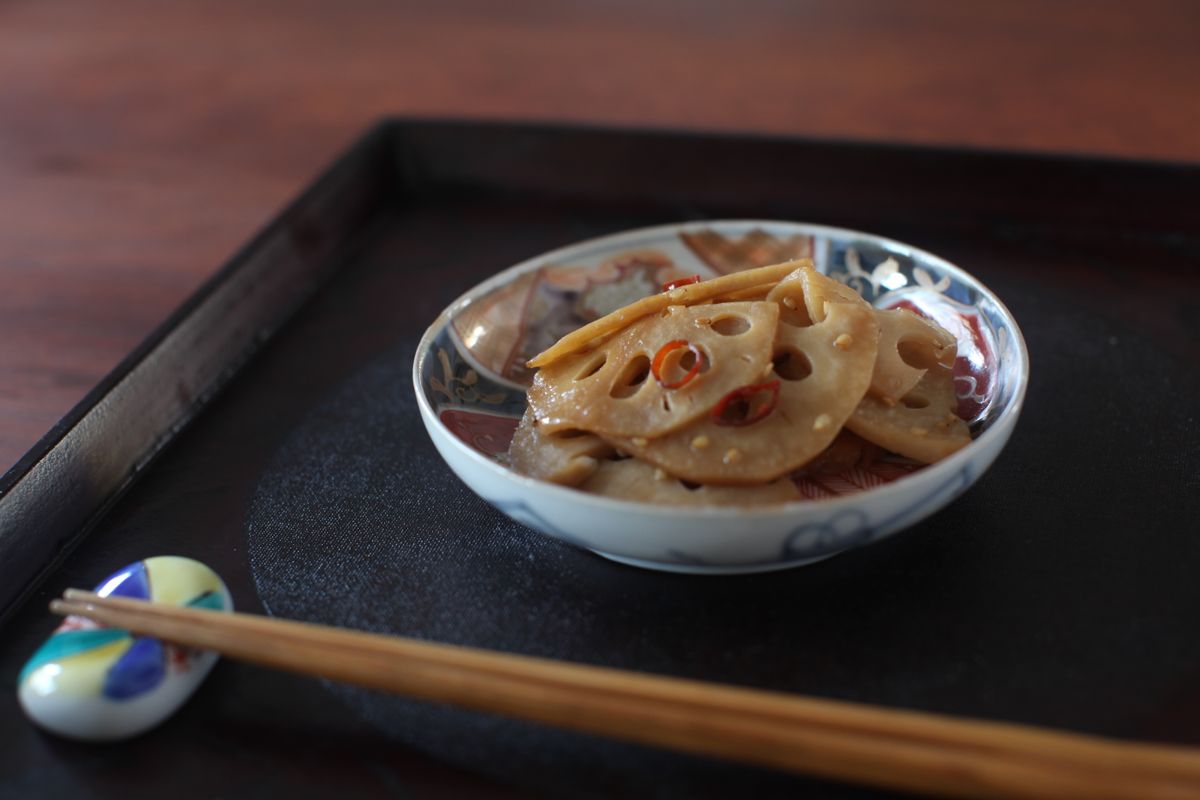 Kinpira Renkon ( Braised Lotus Root )
Ingredients:
400g Lotus Root
1 tbsp Sesame Oil
1 tbsp Sake
3 tbsp Soy Sauce
2 tbsp Sugar (I used 'Tensaito'; Sugar made from sugar beets)
1 tbsp Mirin
1 tbsp Sesame (roasted in the pan)
1 tsp Takanotsume (Japanese Chile Pepper)
〜
1. Peel the lotus root and cut into thin slices. Soak in water for 5 minutes. Drain and wipe dry.
2. Heat sesame oil in a pot and saute the takanotsume and lotus root for 2-3 min.
4. Add the sake, sugar, soy sauce, and mirin.
5, Place the lid and simmer until the liquid is almost gone.
6. Sprinkle on the roasted sesame before serving.