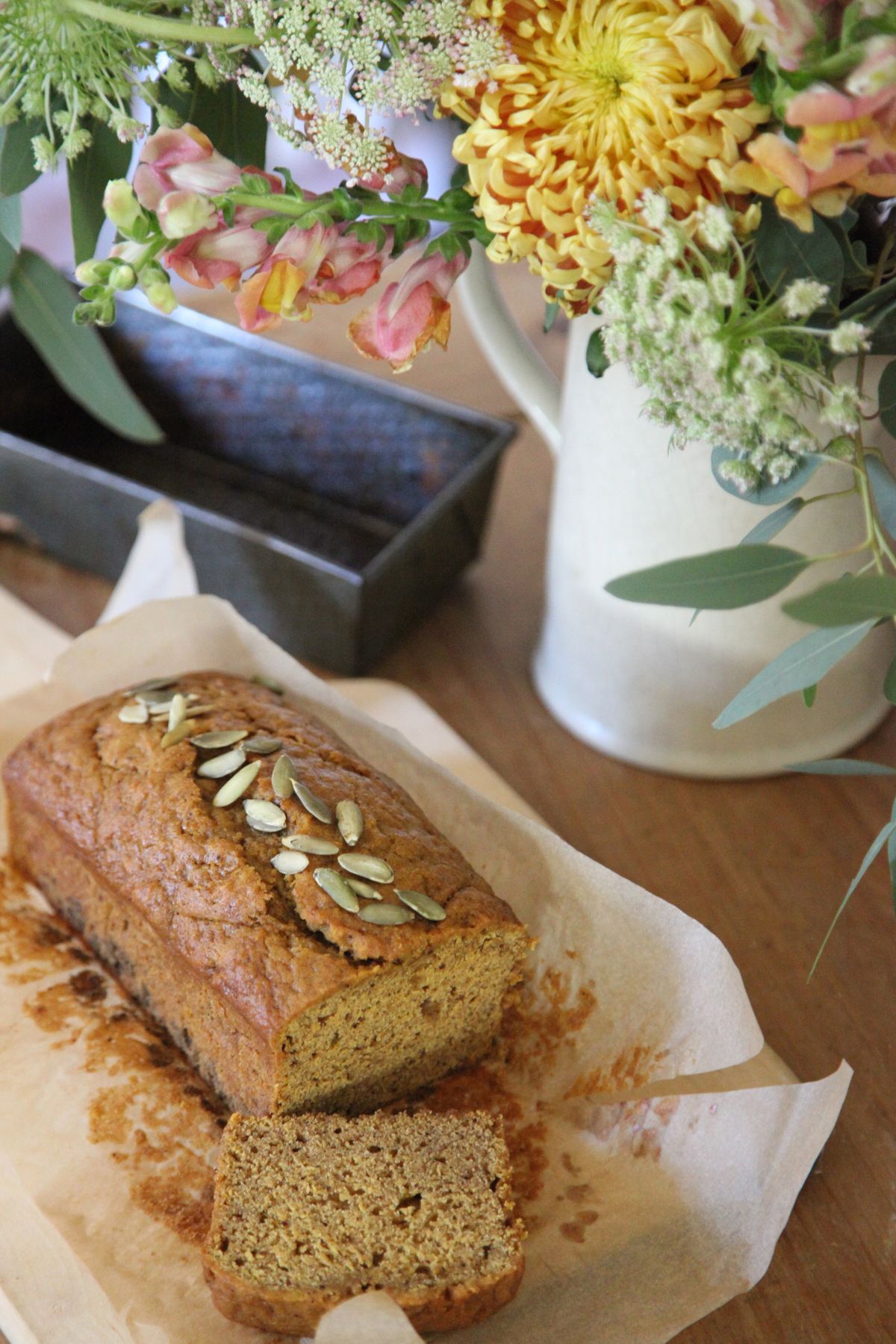 Pumpkin Cake
2 cups all-purpose flour
1/2 teaspoon baking powder
1 teaspoon baking soda
1 teaspoon ground cloves
1 teaspoon cinnamon
1 teaspoon ground nutmeg
1 cup beet sugar
1/2cup maple sugar
1-1/2 sticks (3/4 cup) unsalted butter, softened
2 large eggs
1 (15oz) canned pumpkin
3 tablespoon pumpkin seeds
Preheat the oven 325F. Combine flour, salt, baking powder, baking soda, and spices in a bowl; use a whisk to mix well and set aside.
Beat butter and beet sugar and maple sugar until blended. Add eggs, beating well after each addition. Continue beating until fluffy. Beat in pumpkin.
Beat in flour mixture until combined.
Turn batter into prepared pans, bake for about 65 – 75 minutes. Let loaves cool in pan about 10 minutes, then turn out on wire rack to cool completely.
Top with pumpkin seeds to serve.