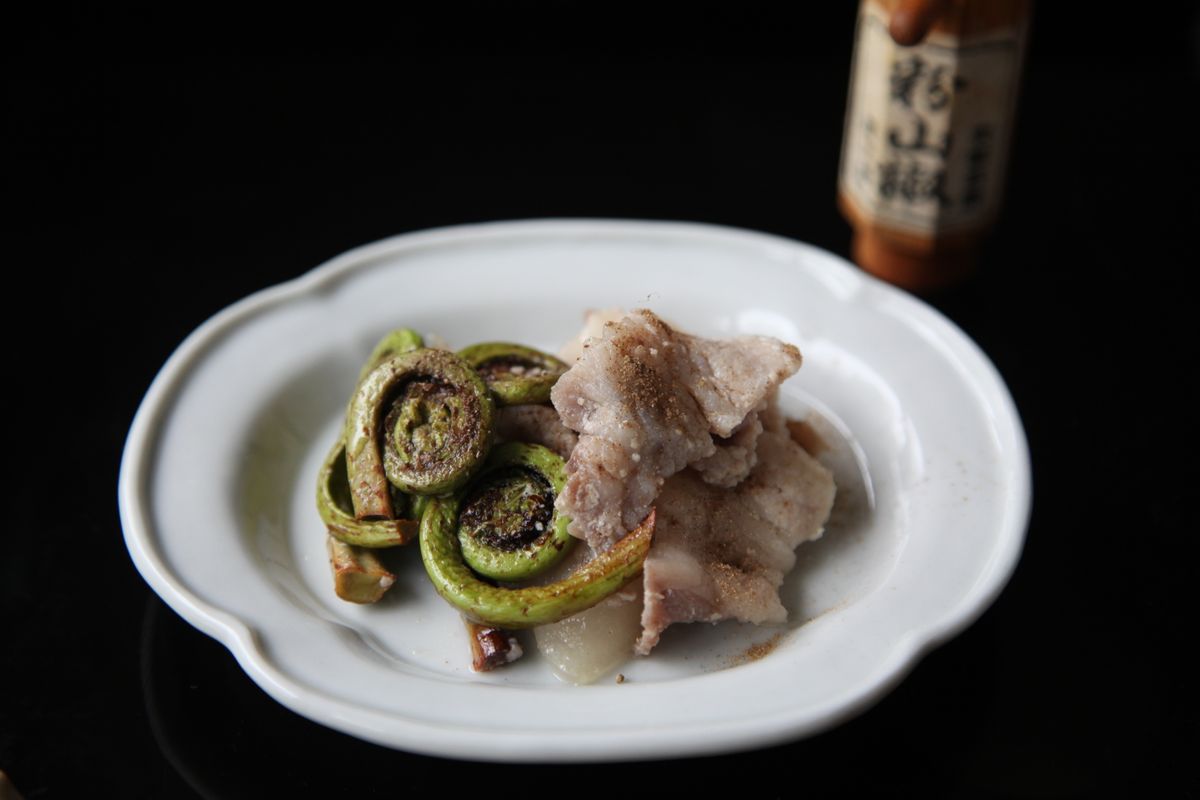 SAUTEED PORK BELLY AND FIDDLEHEADS
Ingredients: Serves 4
3/4 lb Thick Sliced Pork Belly
1/2lb Fiddleheads
1Tbsp Salt Koji
1Tbsp Vegetable Oil
Sansho Powder
1. Wash the fiddleheads in the cold water.
2. Cut the pork belly into bite-size pieces.
3. Place the pork in a large container and pour in the salt koji.
4. Marinate in the refrigerator at least 1 hour before cooking.
5. Heat vegetable oil in a pan and sautée the pork for 1 min.
6. Add the fiddleheads into the pan and cook for about 2-3min.
7. Sprinkle some sansho powder when serving.