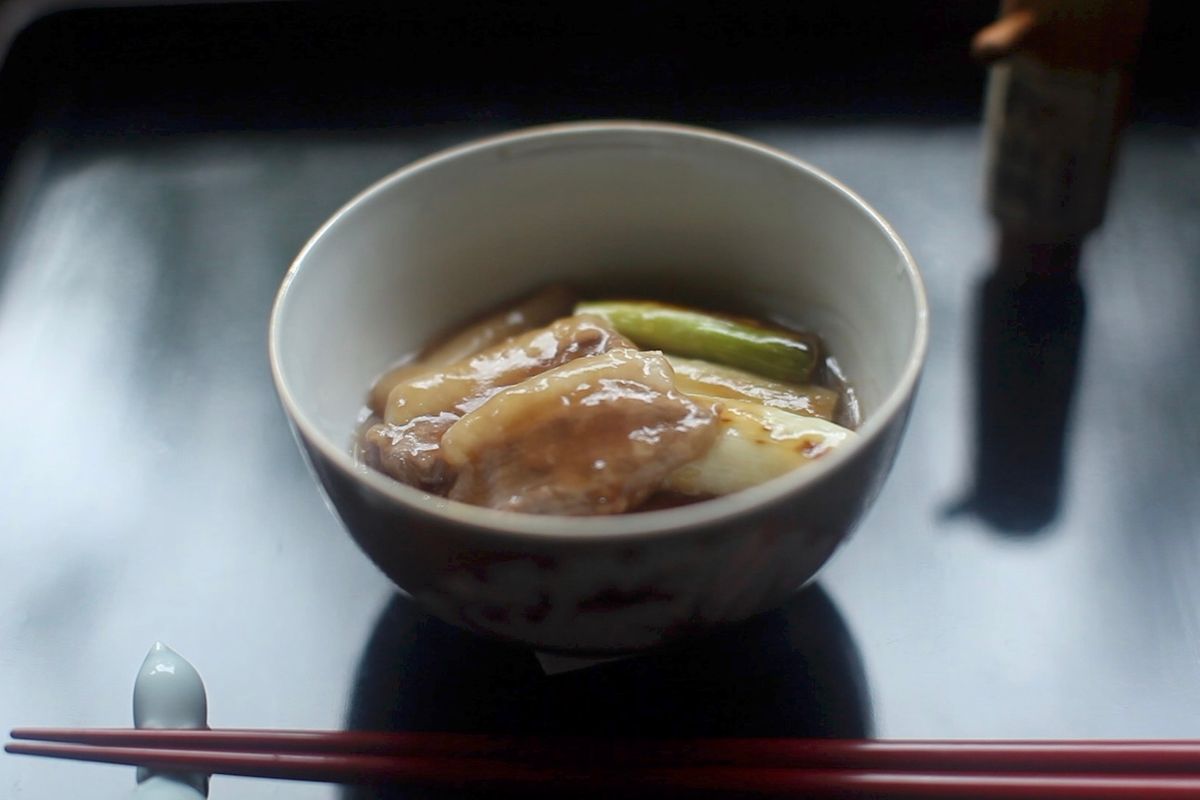 Simmered Duck and Green Onion "Jibuni"
2 Duck Breasts
1/2 Cups Potato Starch
500ml Dashi
4 Tbsps Sugar
4 Tbsps Light Soy Sauce
2 Tbsps Sake
1 Tbsp Mirin
1/2 tsp Grated Ginger Juice
〜
1. Cut the green onions into 2 inches.
2. In a frying pan, add oil and sautée the green onions.
3. Slice the duck breasts into 1/4 inch thin pieces.
4. Coat the duck with potato starch.
5. In a sauce pan, pour dashi, sugar, light soy sauce, soy sauce, sake and mirin. Bring it to a boil.
6. Place the green onion and duck in 5.
7. Simmer for about 3 min.
8. Add grated ginger juice.
9. Turn off the heat and let stand for 10min.