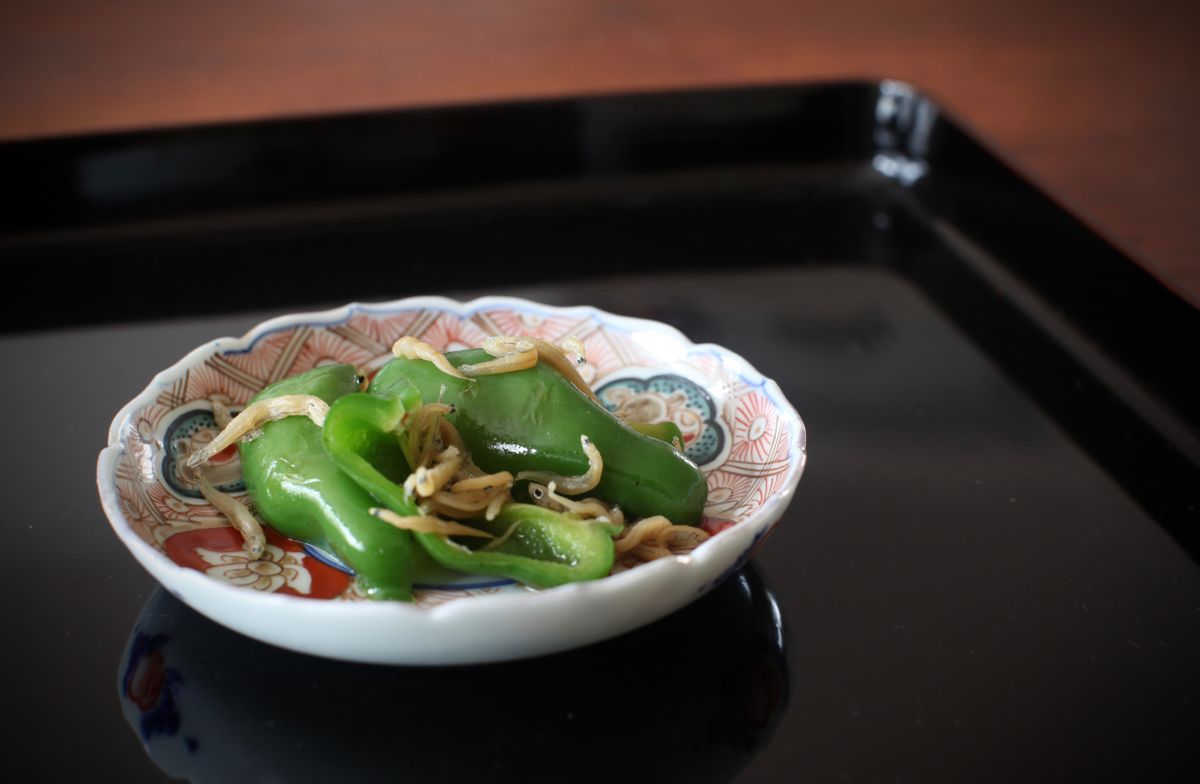 Simmered Japanese Bell Pepper with Shirasu
Ingredients (Serves 4)
8 Japanese Bell Pepper (or 2 Normal Bell Pepper)
3 tbsps Shirasu (or Chilimen Jako)
1 tbsp Sesame Oil
1 tbsp Sake (Japanese Rice Wine)
1 tbsp Soy Sauce
2 tsps Mirin
1/2 cup Dashi
1. Cut the peppers into quarter from top to bottom and remove the stems and seeds. (If you use normal bell pepper, cut into quarter and slice each quarter piece into julienne strips.
2. Heat sesame oil in a pan and stir-fry the bell pepper and shirasu.
3. Add sake, soy sauce, mirin and dashi.
4. Cover and simmer for 5 min.