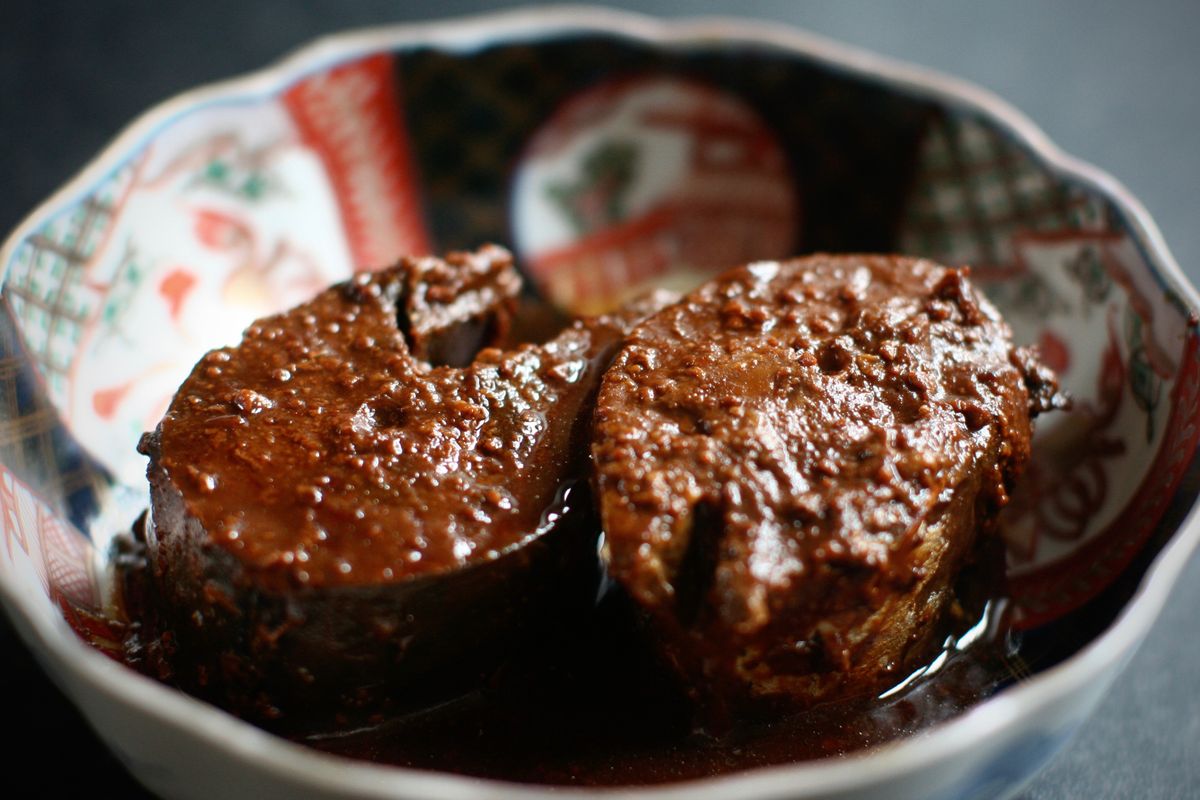 Simmered Mackerel in Miso
I found fresh Boston mackerel, so decided to make simmered mackerel with miso.
〜
Ingredients (serves 4)
2 mackerels
3 cups water
3 slices of ginger
1/2 cup sake (Japanese rice wine)
5 tbsp miso
3 tbsp sugar
3 tbsp mirin
Direction
1, Clean mackerel and cut into 3 piece.
2. Pat dry the mackerel with a paper towel.
3. Put water, sake and mirin in a pot (I recommend 'staub' or 'le creuset') and bring to boil.
4. Place mackerel and ginger in the pot and boil again.
5. Skim off the scum from the soup, add miso and cover pan.
6. Cook over very low heat for about 6-8 hours.
7. Simmer until the sauce has enough thick texture and the fish bones are soft.
〜
骨まで食べられる鯖の味噌煮
生のボストン鯖が手に入ったので、味噌煮を作ることに。
骨まで食べられ、ご飯が進む鯖の味噌煮です。
材料 (4人分)
鯖 2匹
水 3カップ
生姜 3スライス
酒 1/2カップ
みりん 大さじ3
甜菜糖 大さじ3
1、鯖の内臓を取り除いて洗い、3等分にぶつ切りにする。
2、ペーパータオルで水分を取り除く
3、鍋(ストウブやルクルーゼがおすすめ)に水、酒、みりん、砂糖を入れ、沸騰させる。
4、3に鯖と生姜を加え、再び煮立たせる。
5、アクを取り、味噌を溶き入れて蓋をする。
6、極弱火で6−8時間じっくり煮込む。
7、煮汁が煮詰まってとろみがつき、骨が柔らかくなったら出来上がり。