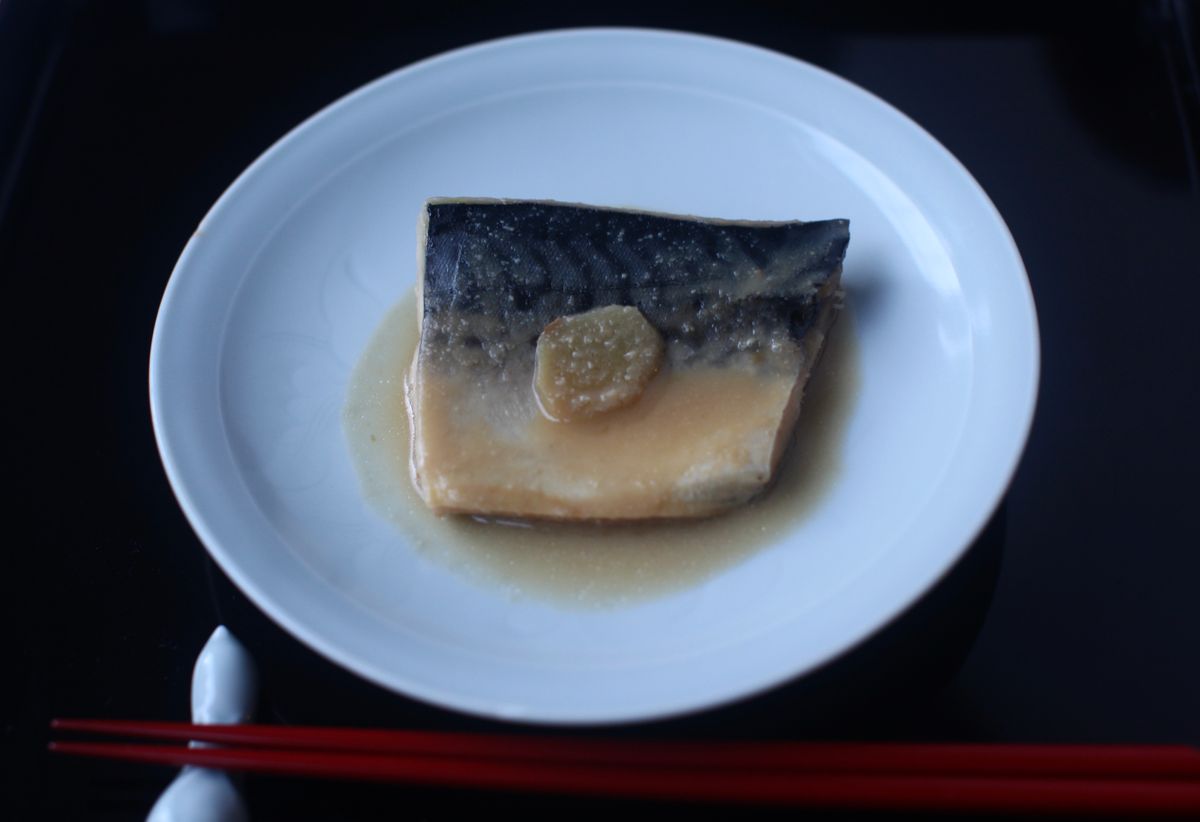 Simmered Mackerel in White Miso
Ingredients (serves 4)
4 pieces Mackerels
1 1/2 cups Water
3 slices Ginger
1/2 cup Sake (Japanese rice wine)
5 tbsp White miso
3 tbsp sugar
3 tbsp mirin
Direction
1. Pour hot water over the mackerel for 15 seconds.
2. Pat dry the mackerel with a paper towel.
3. Put water, sake and mirin in a pot (I recommend 'staub' or 'le creuset') and bring to boil.
4. Place mackerel and ginger in the pot and boil again.
5. Skim off the scum from the soup, add miso and cover pan.
6. Cook over low heat for about 10-15 min.
7. Simmer until the sauce has enough thick texture.