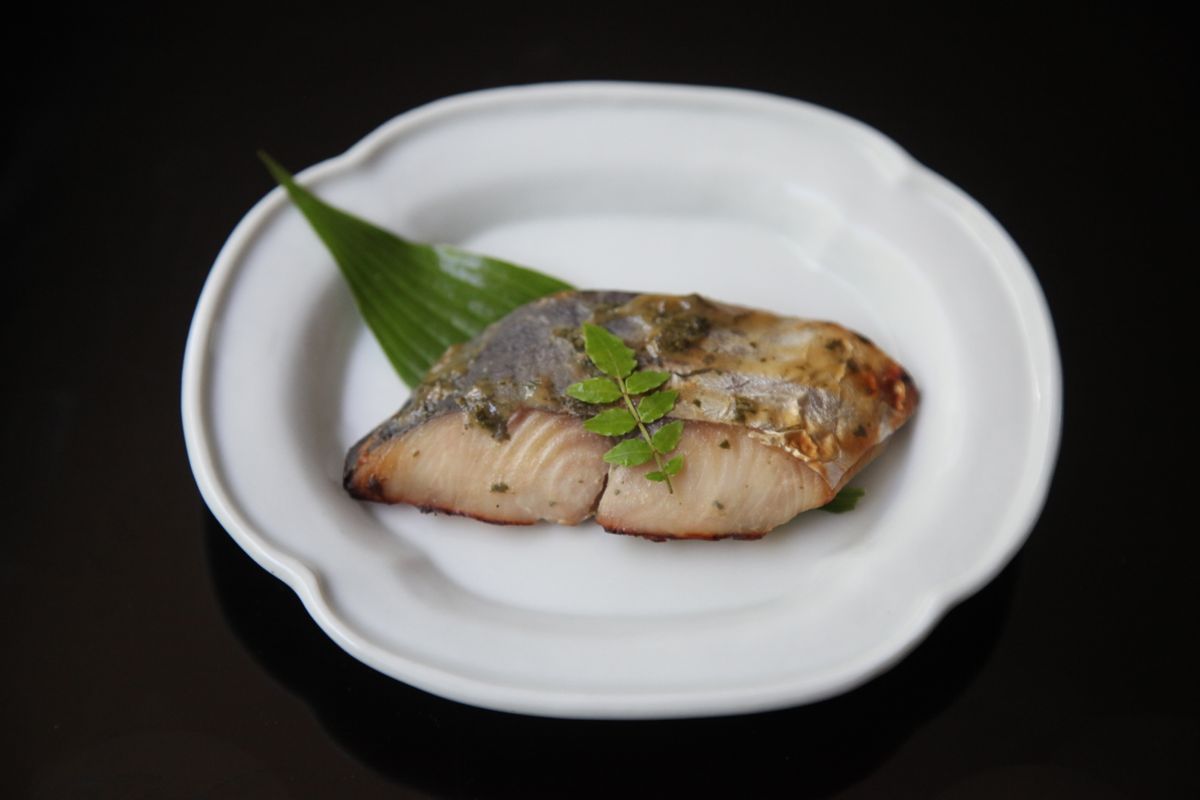 SPANISH MACKEREL WITH KINOME WHITE MISO
Ingredients:
5-6 pieces Spanish Mackerel (Sawara鰆)
1/2 Tbsp Salt
200g White Miso
2 Tbsps Sake (Rice Wine)
1 Tbsp Mirin
4 Tbsp Sugar (I used Beet Sugar 甜菜糖)
5g Sansho (Kinome) Leaves
1. Place the white miso, sake, sugar and mirin in the sauce pan and simmer until creamy texture.
2. Grind the sansho leaves with suribachi (Japanese grinding bowl).
3. Add 1 in the suribachi and mix together.
4. Wipe the fish with a paper towel to absorb the water.
5. Place the spanish mackerel on the paper towel, sprinkle the salt on both sides of the fish and let sit for about 30min.
6. Put the simmered kinome white miso on the fish pieces.
7. Preheat oven to 400F.
8. Put cooking sheet on the pan and place the grill rack on top. Place fish pieces on the rack and grill for about 4-5 min. Flip the fish and grill for 3 min.