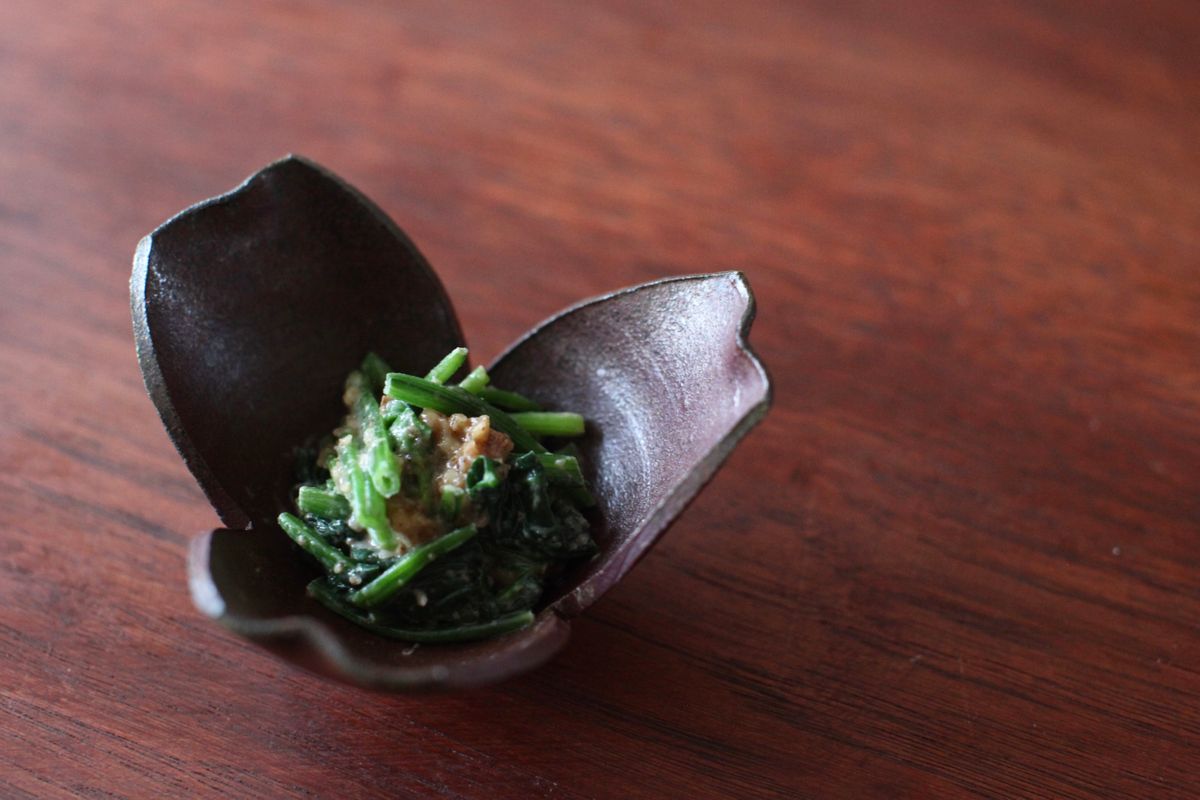 Spinach with White Miso and Walnuts
This is one of my mom's signature dishes. Salty- sweet taste and creamy texture of white miso is perfect for boiled spinach!
Ingredients:
1 bunch (about 9oz) of Spinach
1/3 cup Walnuts
2 tbsps White Miso
2tsps Sugar
1tsps Soy Sauce
1tsp Salt
〜
1. Rinse the spinach well in water.
2. Bring a large pot of salted water to a boil over medium-high heat.
3. Lay all of the spinach in one direction and place into the pot from root side.
4. Cook for 1-1.5 min.
5. Drain well and put the spinach in the cold water.
6. Keeping all the spinach in one direction, squeeze with hands to remove excess water.
7. Cut the spinach into 1.5 inch blocks.
8. Crush the walnuts roughly with suribachi (Japanese grinding bowl). If you don't have a suribachi, use food processor or knife)
9. Add white miso, sugar and soy sauce into the suribachi bowl and mix well.
10. Place the boiled spinach and mix together.