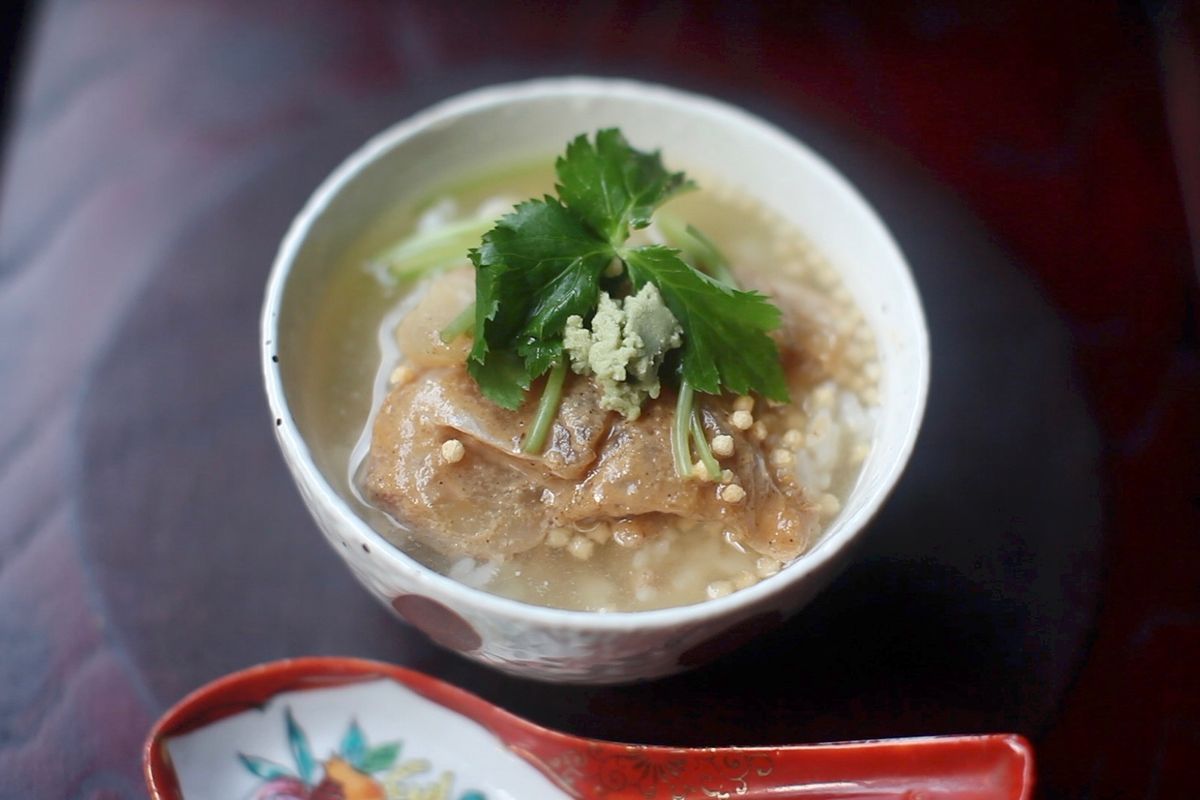 "Tai Chazuke" Sea Bream Rice Dashi Soup
(Serves 4)
200g Sea Bream Sashimi
12 stems Mitsuba
1.5 Tbsp Bubu Arare
2 tsps Wasabi
6 Tbsps Sesame (toasted)
3 Tbsps Sake
3 Tbsps Soy Sauce
1 Tbsp Sugar
1 Tbsp Mirin
600ml Dashi
4 cups Steamed Rice
1. Slice the sea bream sashimi into 1/4 inch thickness.
2. Cut the mitsuba into 1 inch length.
3. Put the sake, soy sauce, sugar and mirin into the sauce pan and bring it to boil.
4. Grind the toasted sesame with suribachi (Japanese grinding bowl) until it becomes moist.
5. Add 3 into ground sesame and mix well.
6. Dip the sliced sea bream into the sesame soy sauce.
7. Put the sea bream on the steamed rice, pour hot dashi and put the bubu arare, mitsuba and wasabi on the top.