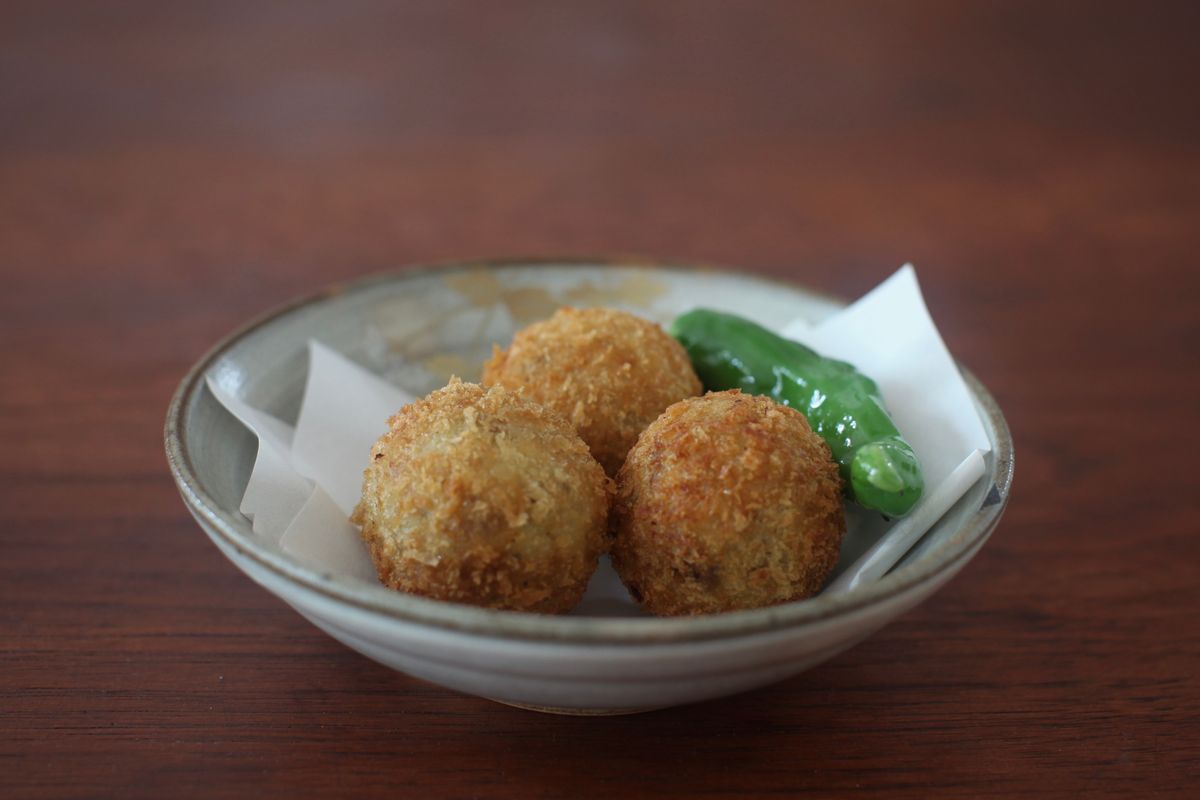 Taro Croquettes
Eating taro increases immunity,
I highly recommend this vegetable especially now as it is in season!
You can get taro in Japanese or Chinese grocery stores.
〜
Ingredients (15-20 pieces, Serves 5) :
8 Taro (peeled and cut half)
1/2 Onion (minced)
200g Ground Beef
1/4 cup sliced Scallion
Salt & Pepper
1 tsp Bouillon Paste
1tbsp Soy Sauce
1/2 cup Flour
2 Eggs
3-4cups Panko (Japanese bread crumbs)
Vegetable Oil (for deep frying)
〜
1,Put the taro in to the boiling water. Cook until a skewer goes through the taro.
2, Drain the water and mash the taro with masher.
3, Heat 2 tbsp of oil In a skillet and sauté the minced onion and ground beef.
4, Add s&p, soy sauce, bouillon paste and sliced scallions to 3.
5, Put 4 in the mashed taro and mix well together.
6, Make 15-20 (pingpong ball sized) balls with hands.
7, Coat with flour, then beaten eggs, and Panko.
8, Heat deep frying oil to 350-375F and fry until bolden brown. Be careful not to burst the croquette.