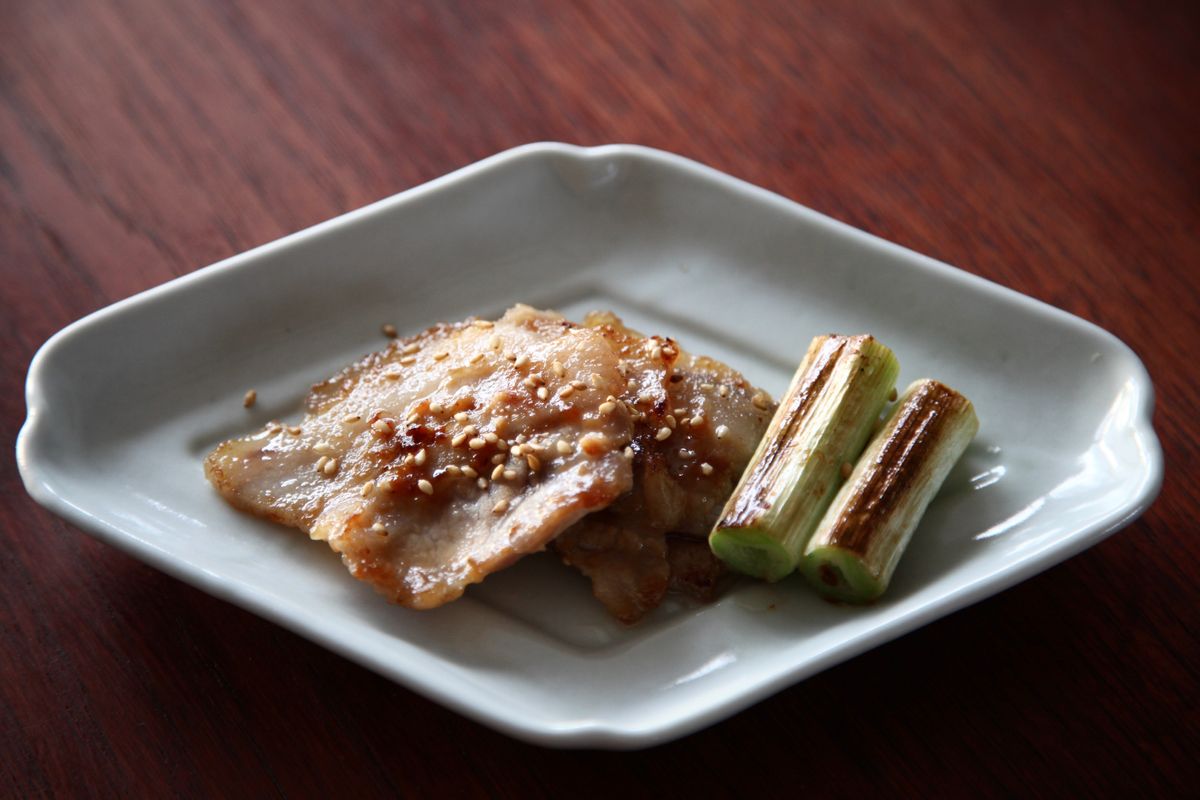 White Miso Glazed Pork Belly
Ingredients: Serves 4
300g Thick Sliced Pork Belly
150g White Miso
2Tbsp Sugar
2 Tbsp Sake (Rice Wine)
1Tbsp Soy Sauce
1Tbsp Vegetable Oil
1. Cut the pork belly into 4 equal pieces.
2. In a small bowl, combine white miso, sugar, sake, soy sauce and mix well.
3. Place the pork in a large container and pour in the marinade.
4. Marinate in the refrigerator at least 1 hour before cooking.
5. Heat vegetable oil in a pan and sautée the Pork and Tokyo Negi.