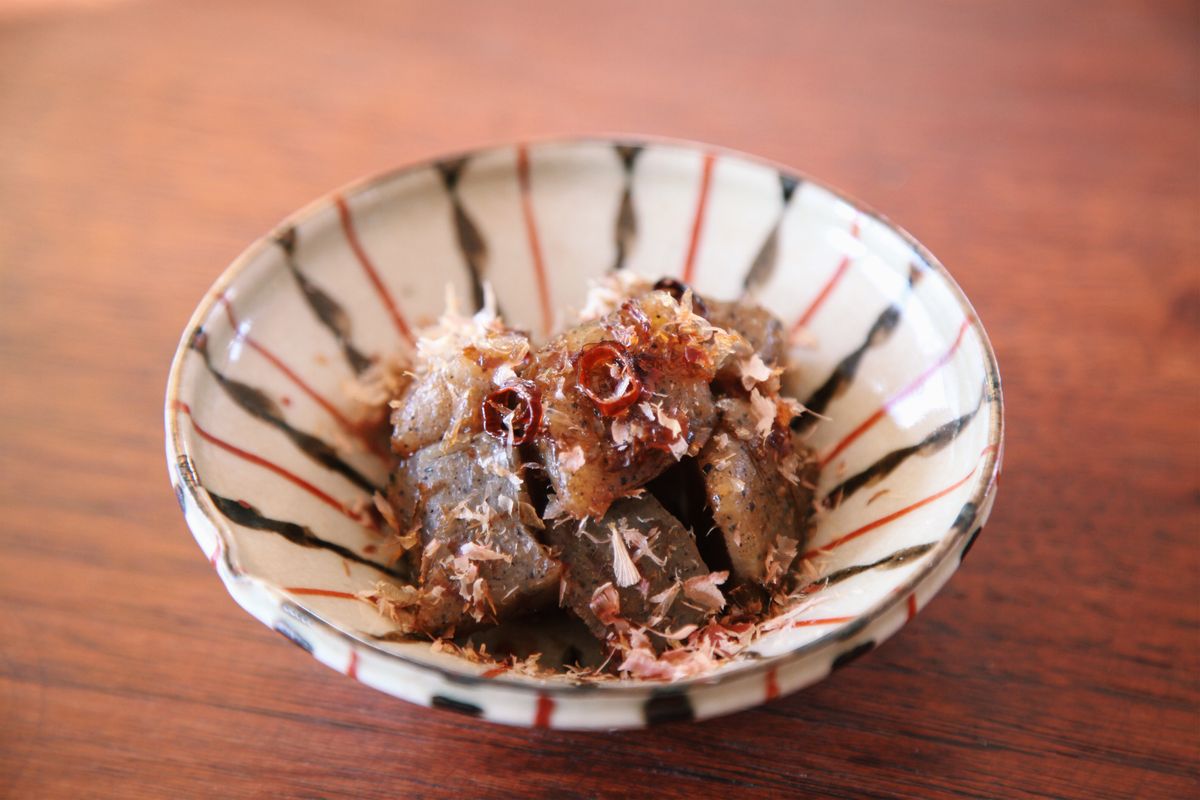 BRAISED Konnyaku with Bonito & Soy Sauce
Ingredients:
250g Konnyaku
1 tbsp Sesame Oil
1 tbsp Sake
1.5 tbsp Soy Sauce
1 tbsp Sugar (I used 'Tensaito'; Sugar made from sugar beets)
2 tbsps Bonito Flakes
1 tsp Takanotsume (Japanese Chile Pepper)
〜
1. Cut konnyaku with a spoon into small pieces.
2. Heat sesame oil in a pan and sautée the takanotsume and konnyaku for 2-3 min.
3. Add the sake, sugar, soy sauce.
4. Sprinkle on the bonito flakes and mix together.