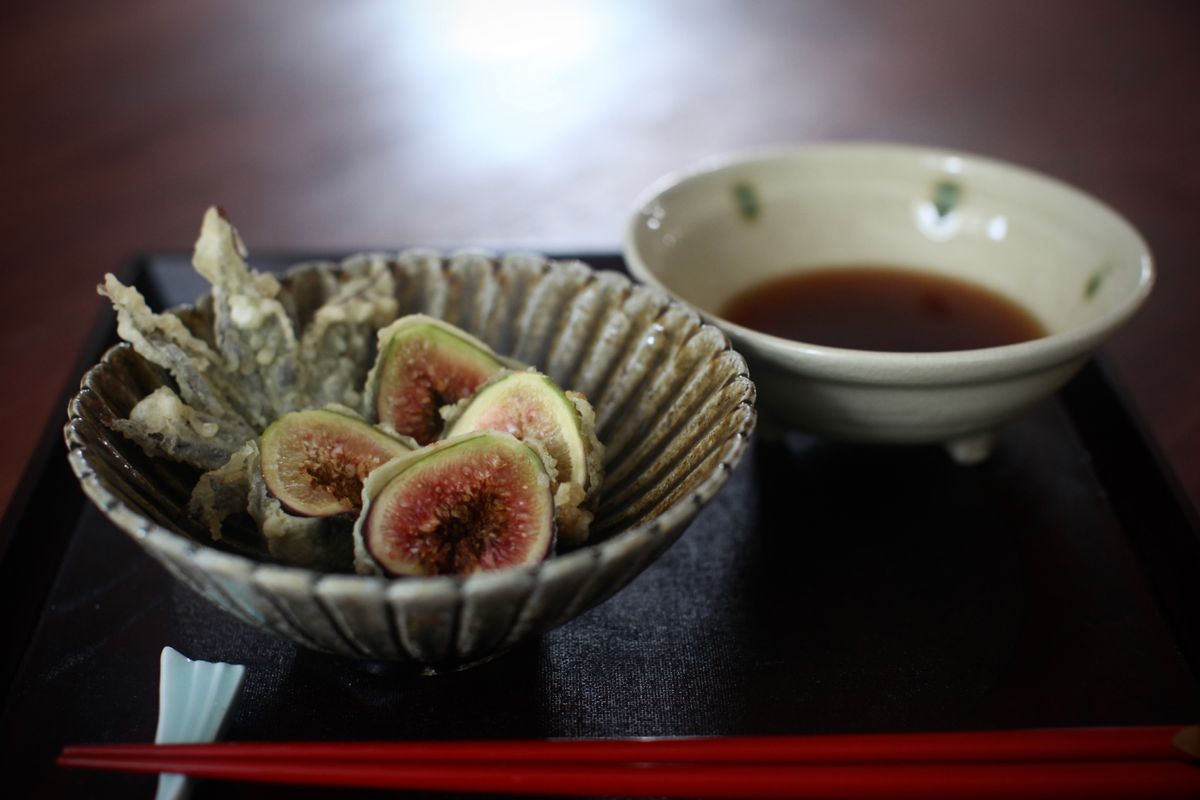 Fig Tempura Batter
Rice oil, potato starch and cold sparkling water are the secret to a nice crisp and tasty tempura! Oil temperature is also important.
Ingredients (serves 4) :
〜Tempura Batter〜
8 Figs
4 leaves Japanese Maple (optional)
1 Egg York
1cup Cold Sparkling Water (non sugar)
75g Cake Flour (sifted)
25g Potato Starch (sifted)
Rice Bran Oil (for deep frying)
1. Fill a cast-iron skillet with rice oil to a depth of at least 2 inch. Heat the oil over medium heat to 360F.
2.Mix the yolk with cold sparkling water.
3. Add flour and potato starch and mix lightly with chopsticks. Do not mix too much so not to active glutens.
4. Coat each figs and maple leaves with the flour lightly, then dip in the batter.
5. Fry for about 2 minutes until golden.
6. Place on a cooling rack or paper towel allows for the oil to drain.
〜Ten-Tsuyu (Dipping Sauce)〜
2cups Dashi
1/4cup Soy Sauce
1/4cup Mirin
Put all ingredients in the sauce pan and bring to a boil over medium heat. Turn off the heat and let it cool.