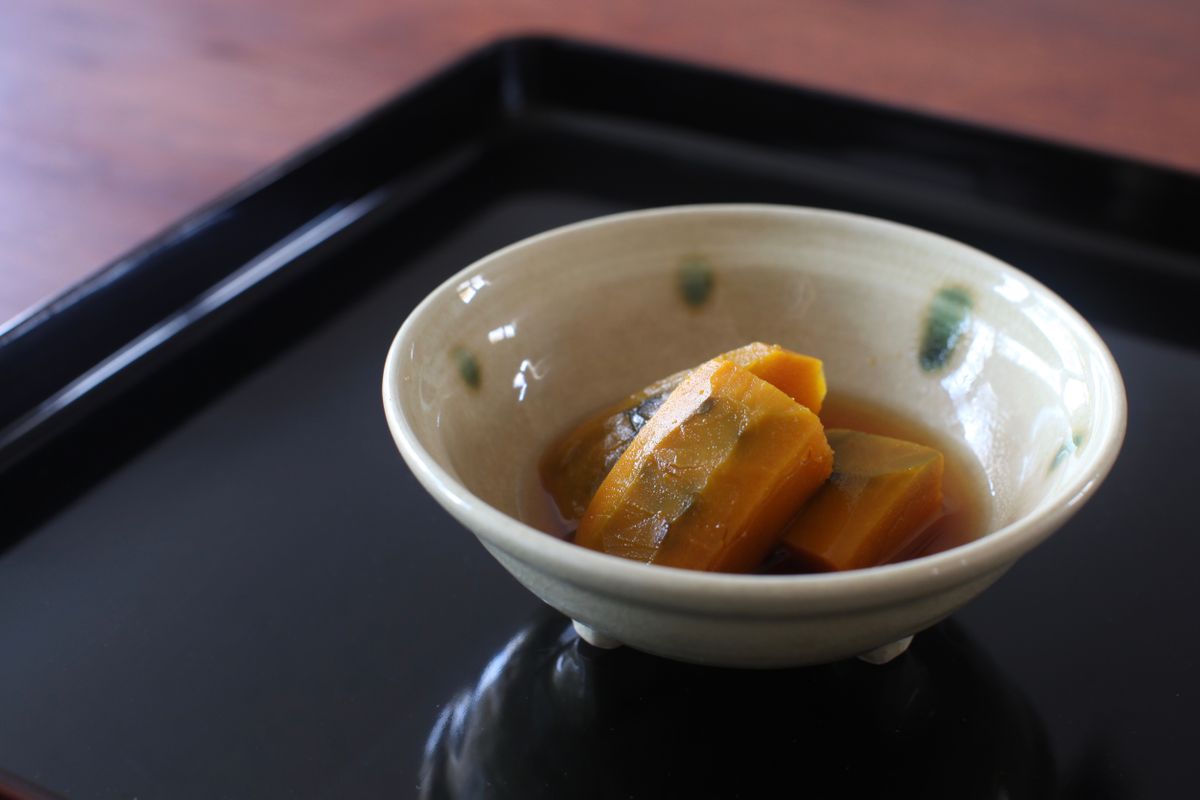 Simmered Kabocha Pumpkin
Ingredients
1 1/2 lb Kabocha (Japanese pumpkin)
3 cups Dashi
3 tbsp Sugar
3 tbsp Soy Sauce
1 tbsp Mirin
1. Remove the seeds from the pumpkin and cut into 2×1 inch pieces. Then, peel the skin.
2. Put dashi, soy sauce, mirin and sugar in the pan and heat until boiling.
3. Add pumpkin into the pan and cook covered at medium-low heat for 1 hour.
4. Remove from heat and let sit until cool. I recommend to eat next day because the pumpkin will absorb more flavor from the broth.